Your campaigns can have different advanced settings, including language options, GDPR compliance, a weather widget, and more. These are found in the Advanced tab of your campaign editor.
Access the advanced campaign settings
Select Campaigns from the main menu and click the Edit Campaign link.

Click the Advanced tab.

Advanced settings - general
Language Options
Select the default campaign language by selecting one from the drop-down menu. This will change the default language, and the preview will automatically update to reflect that. To let your guests choose their own language, toggle Show Language Bar and a menu will appear at the top of the screen to let guests choose their own language.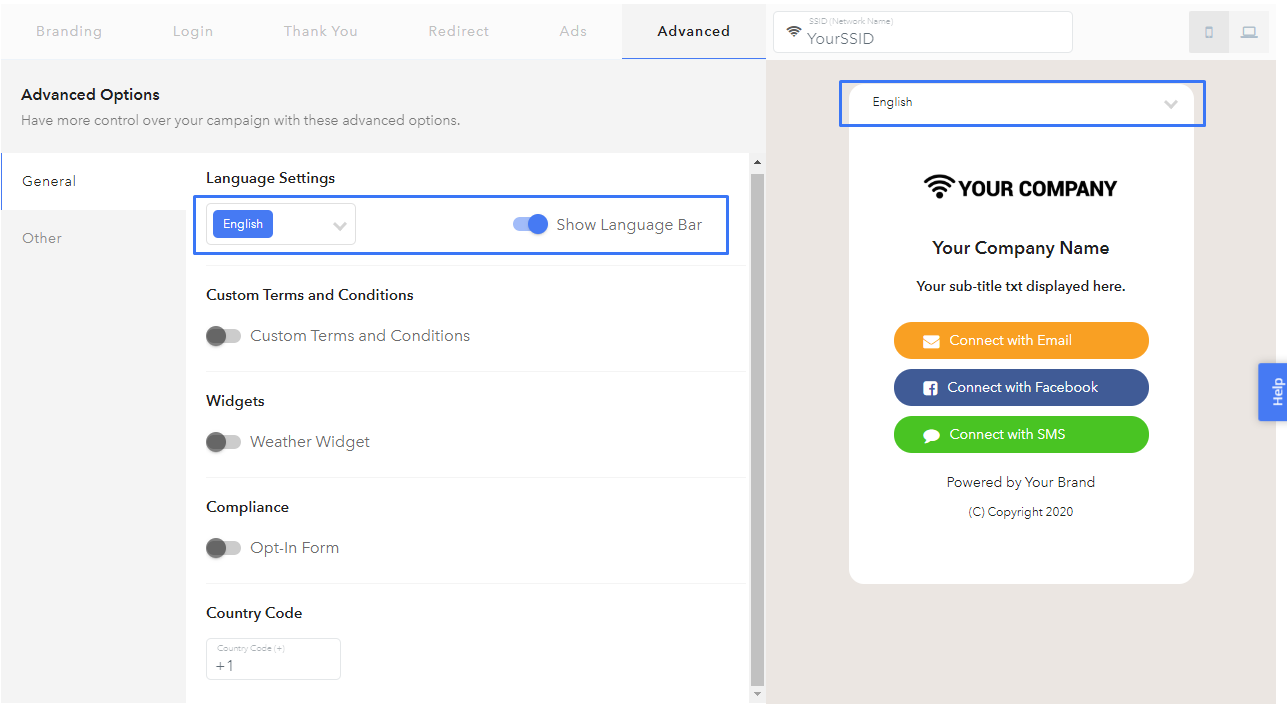 Custom terms and conditions
We automatically include terms and conditions when people log in, but if you wish to provide your own terms and conditions for a specific campaign, toggle Enable Custom Terms and Conditions.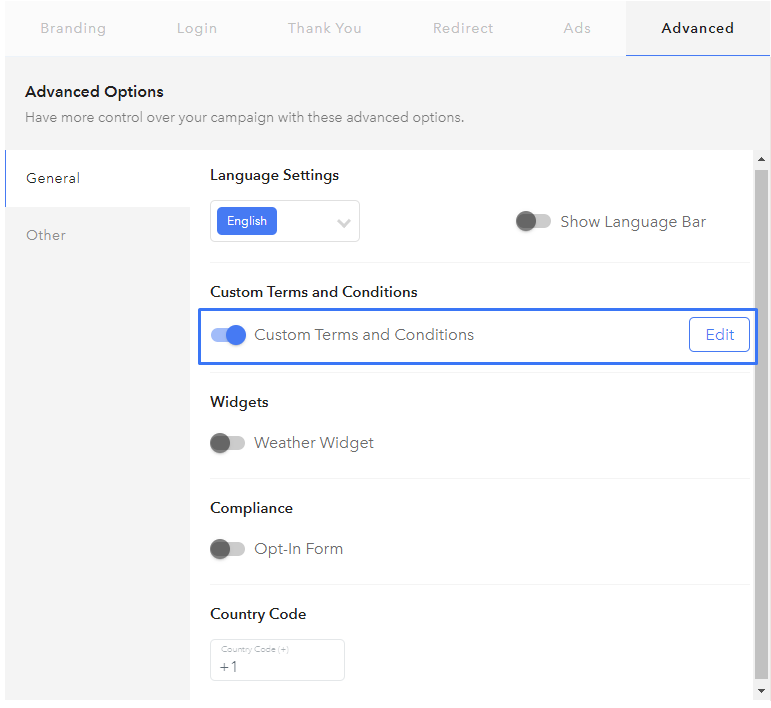 To add your own terms and conditions, click the Edit button which will open a new window where you can add your own text.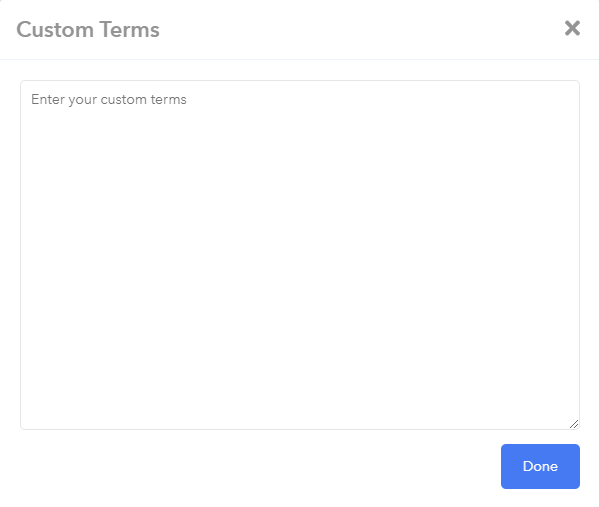 Weather widget
To add a widget to your campaign that shows the local weather, toggle Weather Widget.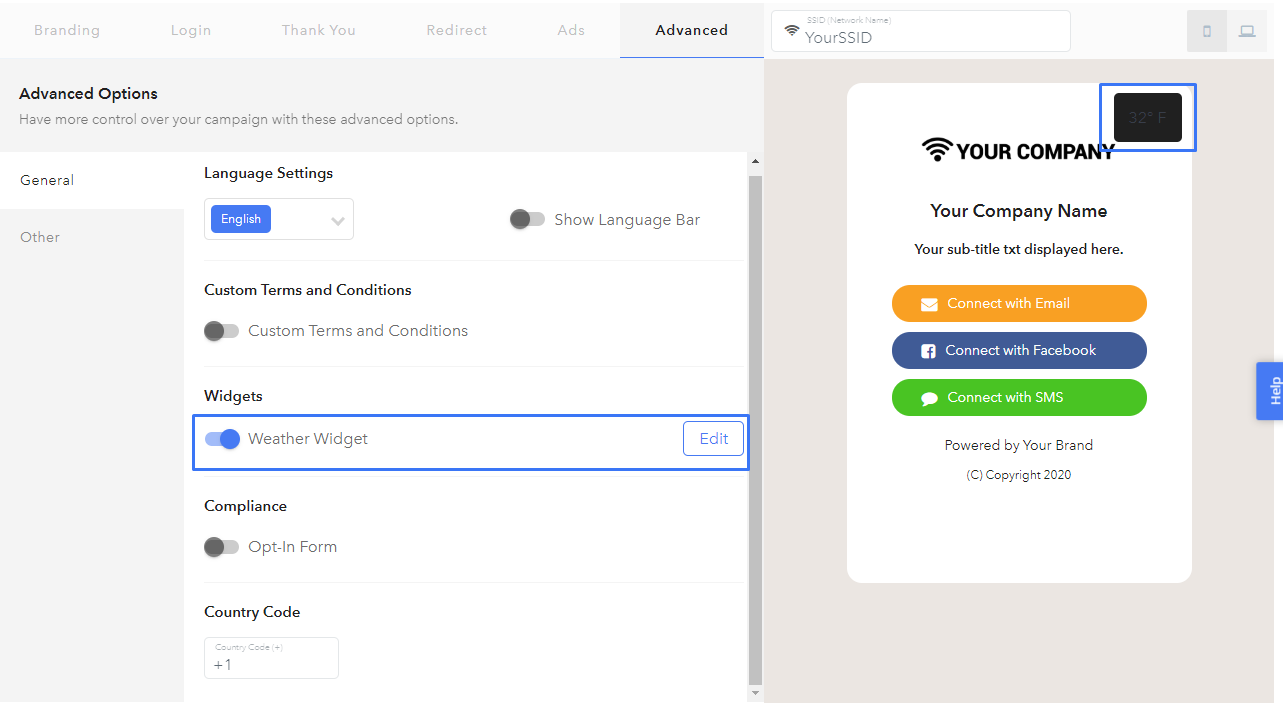 If you want to switch units between Imperial (Fahrenheit) and Metric (Celsius), click the Edit button.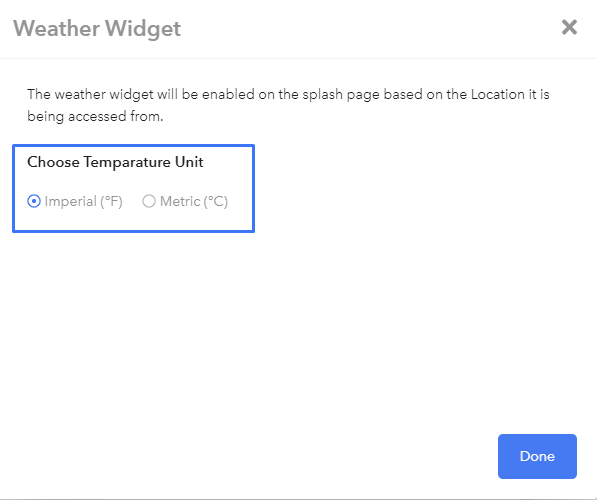 Opt-in form & GDPR compliance
Since you will be collecting personal information with every login, you may be required by your local laws to be compliant in the way you handle and collect your customer data. You can enable the opt-in form by toggling Opt-In Form.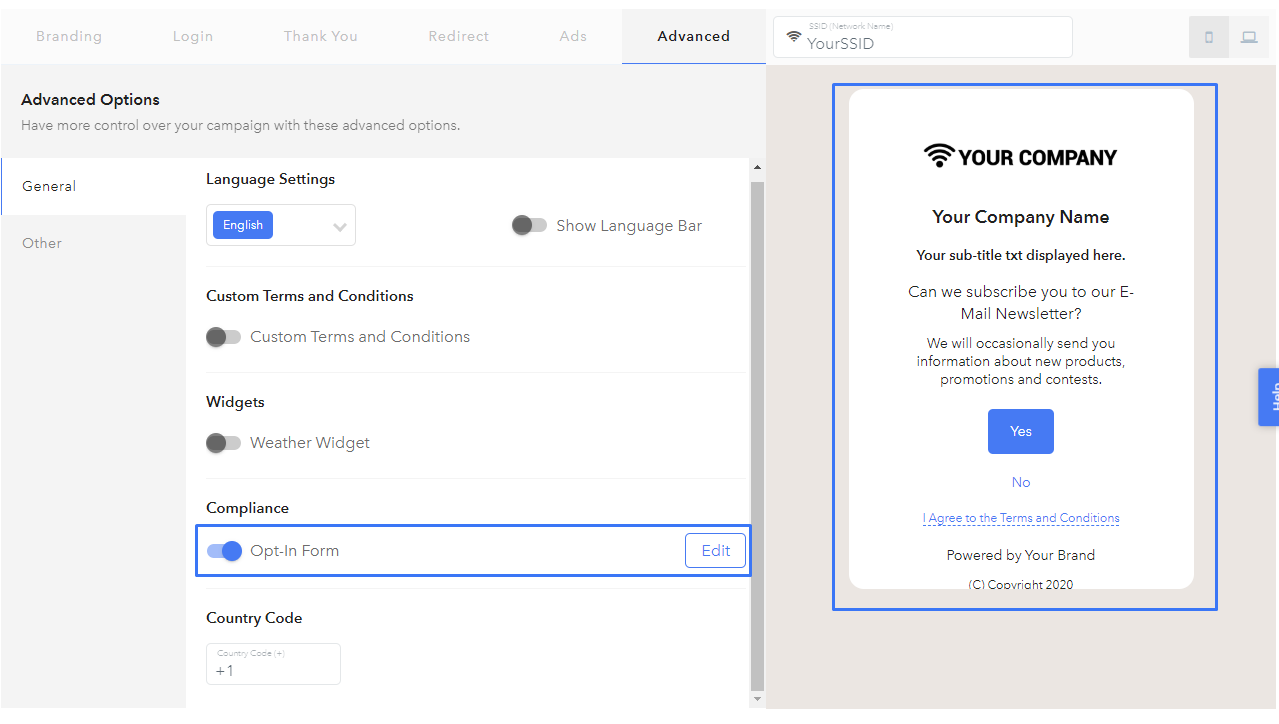 Click Edit and you can edit the text that appears in your campaign.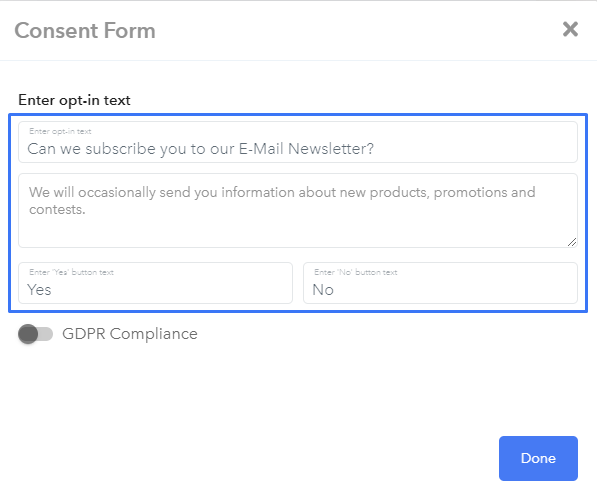 You can also enable GDPR Compliance with the toggle.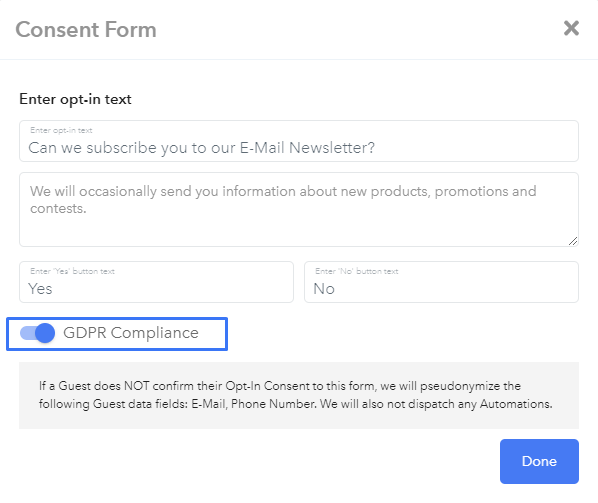 Advanced settings - other
You can add custom CSS and tracking code in this tab.
Facebook Pixel
Collect user data with Facebook Pixel. This information can be used for retargeting and to create custom audiences, helping you build your lead list.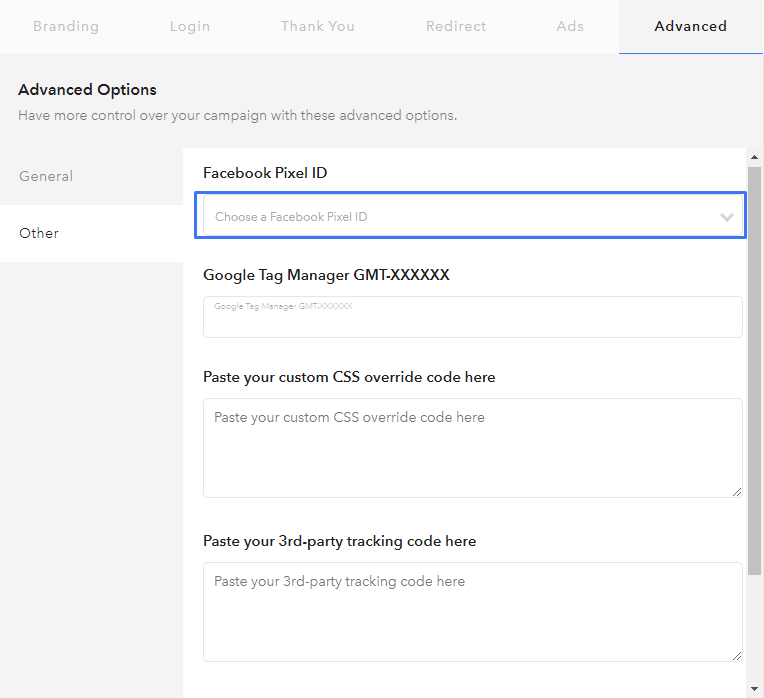 Google Tag Manager
Google Tag Manager (GTM) allows you to monitor user actions that can be integrated with Google Analytics.
NOTE: GTM is a separate tool from Google Analytics.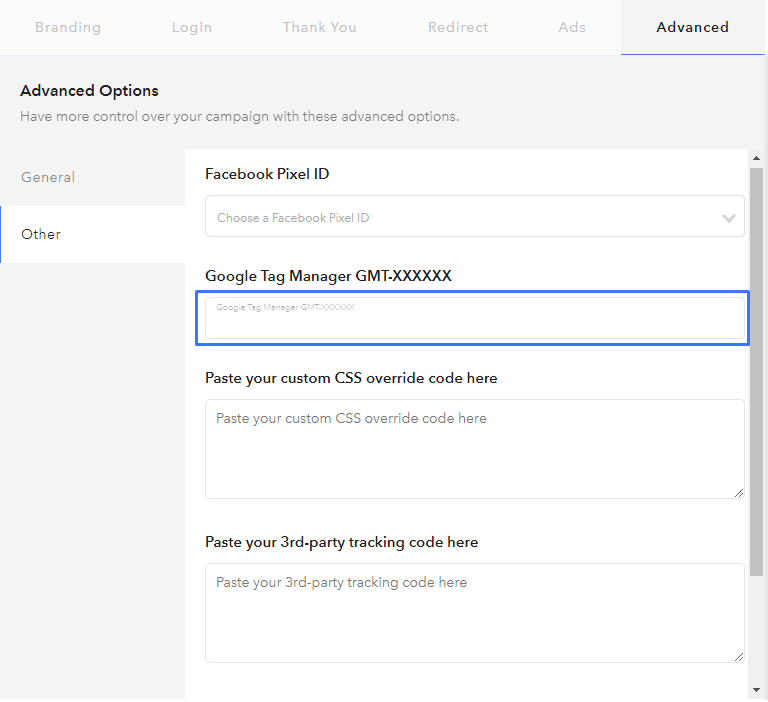 CSS code
You can style your campaign with your own CSS code, similar to how you style a web page.
Code entered must be enclosed in <style> tags.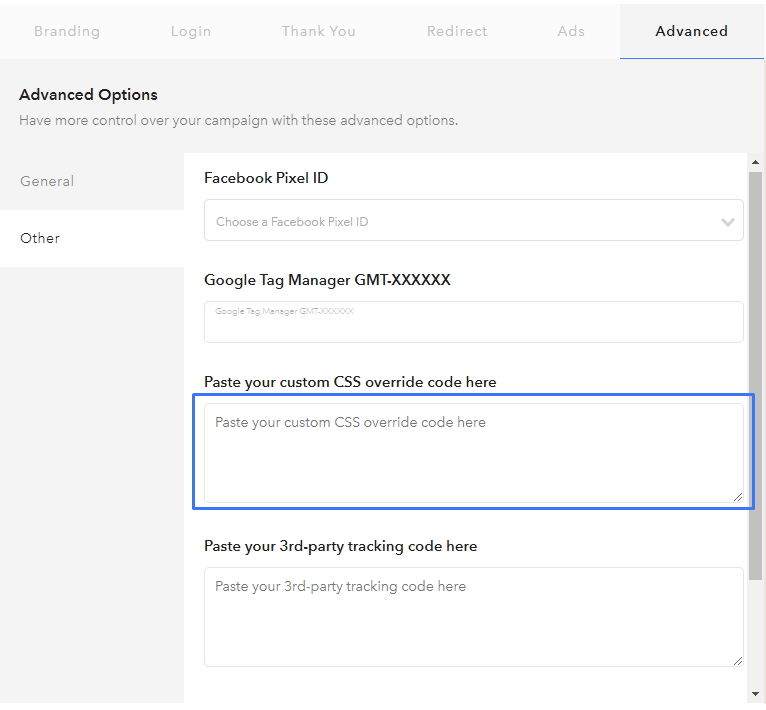 Tracking code
If you have any other 3rd-party tracking code set up, you can enter it here.
Paste your custom tracking script into this field.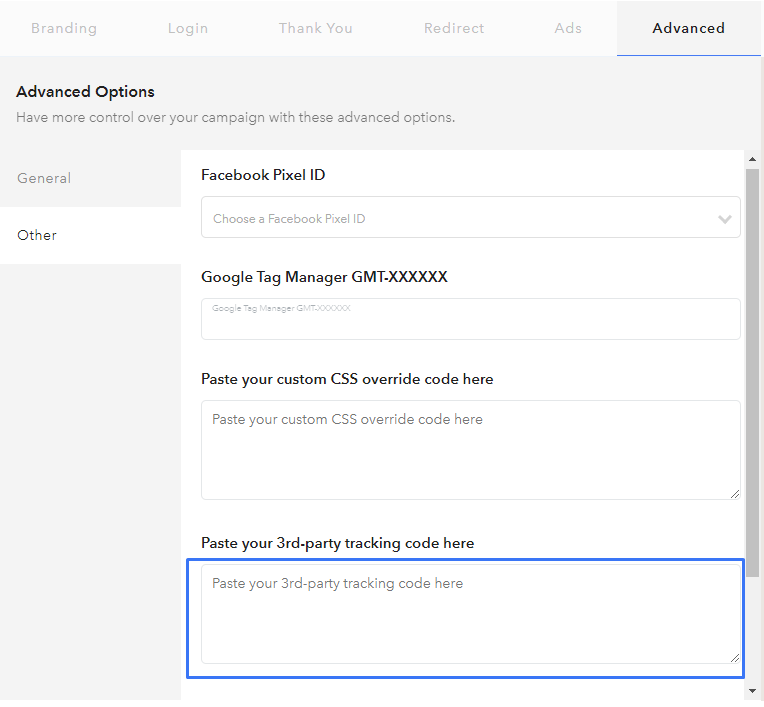 Conversion pixel
You can add extra code onto the thank you page here.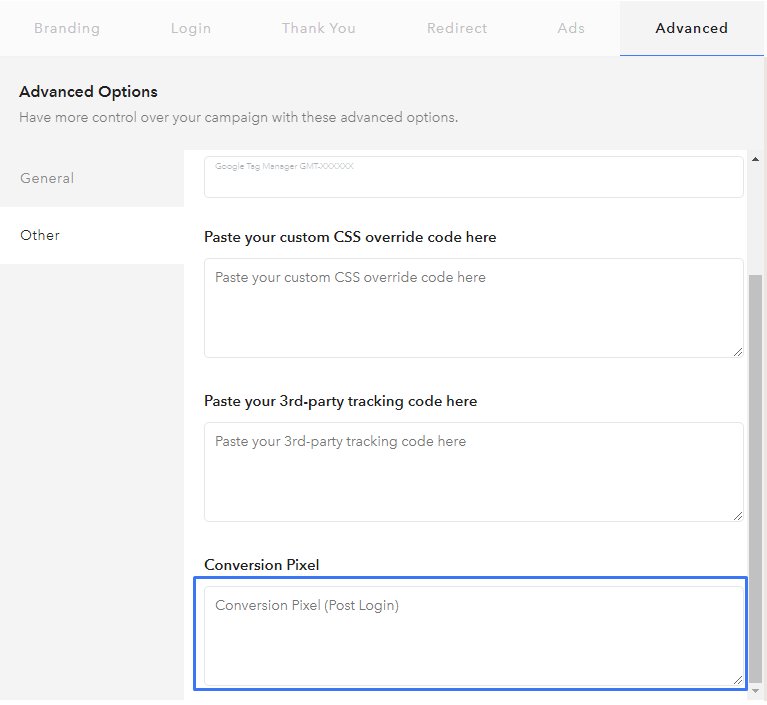 Make sure to click the Save Campaign button when you're done!

Need Help?
If you have any questions, please contact our support team by clicking the support icon located in the bottom right-hand corner of this page.