Collected data, guest profiles, and opting out
Your guests have the right to request that their personal data be erased in certain circumstances -- so we've made that easy for you!
Accessing a user profile
Every account has a unique page for current or former guests to have an easy way to view their collected data, delete some or all of their data, or opt out from future data collection and use.
This is found at https://securewifilogin.com/myprofile/index if you don't have a custom social portal URL set up, or at https://social.yourdomain.com/myprofile/index if you do, where social.yourdomain.com is replaced by your custom social portal URL.
Guest lookup
Previously connected guests can look up their profiles based on their email address or phone number given when they connected.
Data request confirmation
After entering their contact information, your guest will receive a message confirming that we've received their request. The email will have a secure, unique link.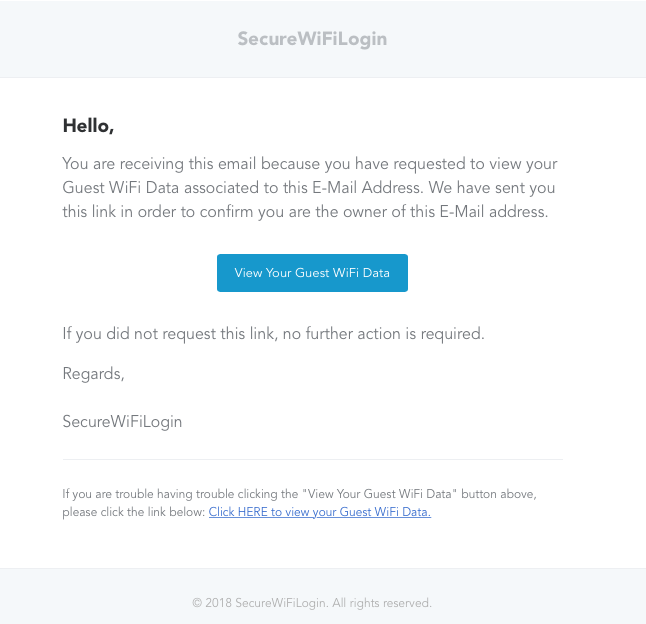 It's Important
"SecureWiFiLogin" at the end of this email is replaced with the Legal Company Name that you have entered on your branding page, so make sure that this is kept up to date!
Guest data profile
Clicking the link will bring your guests to their user profile, showing all of their collected data.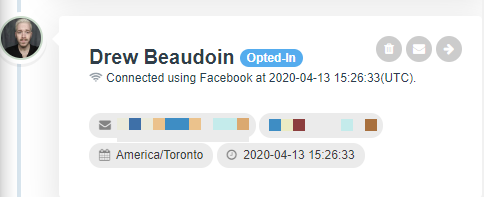 Show visits

This will show all the collected data about each individual visit. Each visit will show the data like this: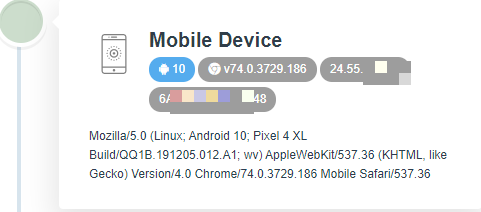 This information includes their device type, the OS, the browser used, their IP address, their MAC address, and more.
Opt out of marketing

Your guests have the option to opt out of future marketing endeavors. By clicking this button, they will no longer be processed through any automations or real-time broadcasts.
A standard profile will look like this:

If you've enabled GDPR compliance, an opted-out profile will look like this, with information blurred out.
NOTE: all information blurred out in previous pictures is viewable -- blurred-out information is only to protect Drew's privacy.

Delete guest data

Guests can easily delete their collected data by clicking this icon. MyWiFi will immediately delete all personal data to the best of our abilities.
It's Important
Deleting their information within MyWiFi does not automatically delete it from any third-party integrations that may also have that information. If you have automations set up that would involve the collection of guest data, please make sure you follow up on this request by deleting the guest data everywhere.