MyWiFi allows you to direct users after successfully signing in through your campaign.
Redirect mobile users
Select Campaigns from the main menu.

Find your Campaign.
Click Edit Campaign.

Select the Redirect tab.
Toggle Redirect Options to on.

Adjust the redirect duration. This is the time it will take before the redirect occurs, and can be used to keep the guest on a page for longer.
Apple App store redirect
To redirect your mobile users to your Apple App Store, provide your App Store URL and adjust the redirect time as needed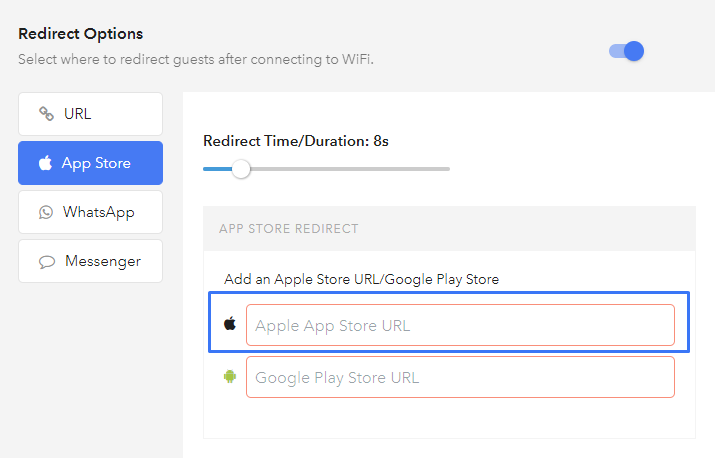 Google Play Store redirect
Redirect your mobile users to your Android Google Play store, provide your URL into the indicated field and adjust the redirect time to your own requirements.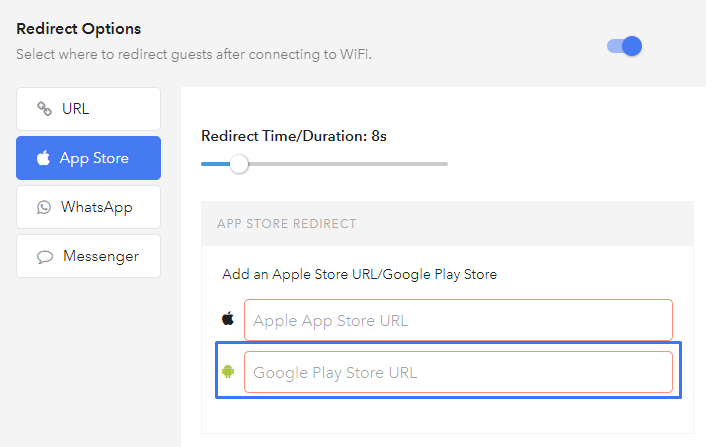 Copy the page URL from the app store that you would like to redirect the guest to.


Need Help?
If you have any questions, please contact our support team by clicking the support icon located in the bottom right-hand corner of this page.