Craft your thank you page
When setting up your thank you page, you have the option to add custom HTML code to add anything you would like to your page.
Thank you page options
Within the campaign editor, go to the Thank You tab, and click HTML. From there, you can add your custom HTML to your page.


Reorganize
If you want to change the order of the different sections, you can just drag and drop each module to where you want it.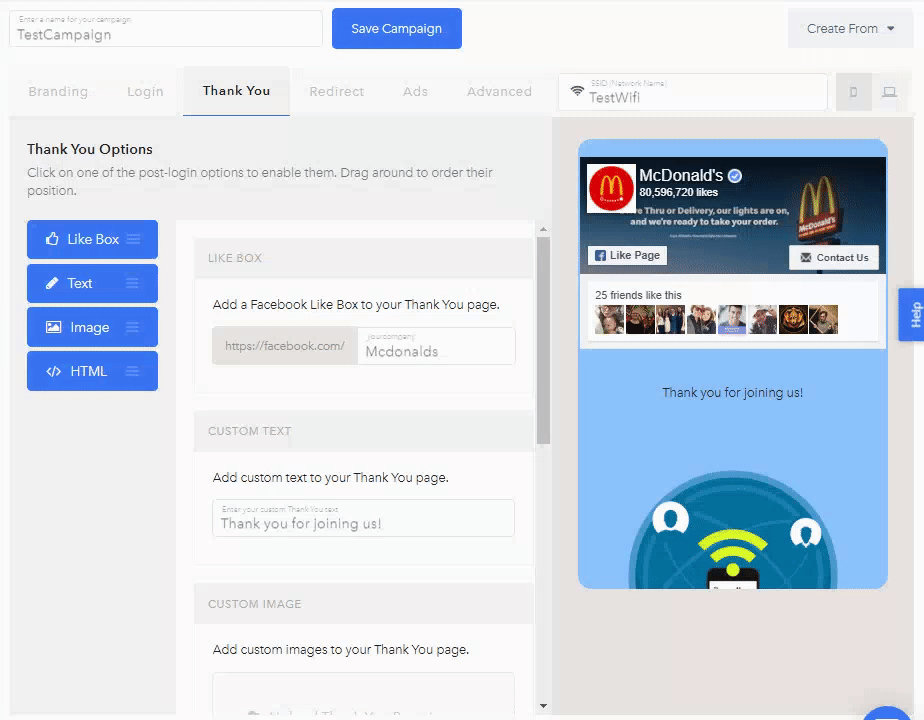 Don't forget to click Save Campaign.
Need Help?
If you have any questions, please contact our support team by clicking the support icon located in the bottom right-hand corner of this page.