Unpack your new router.
Unpack your new device and connect the antennas.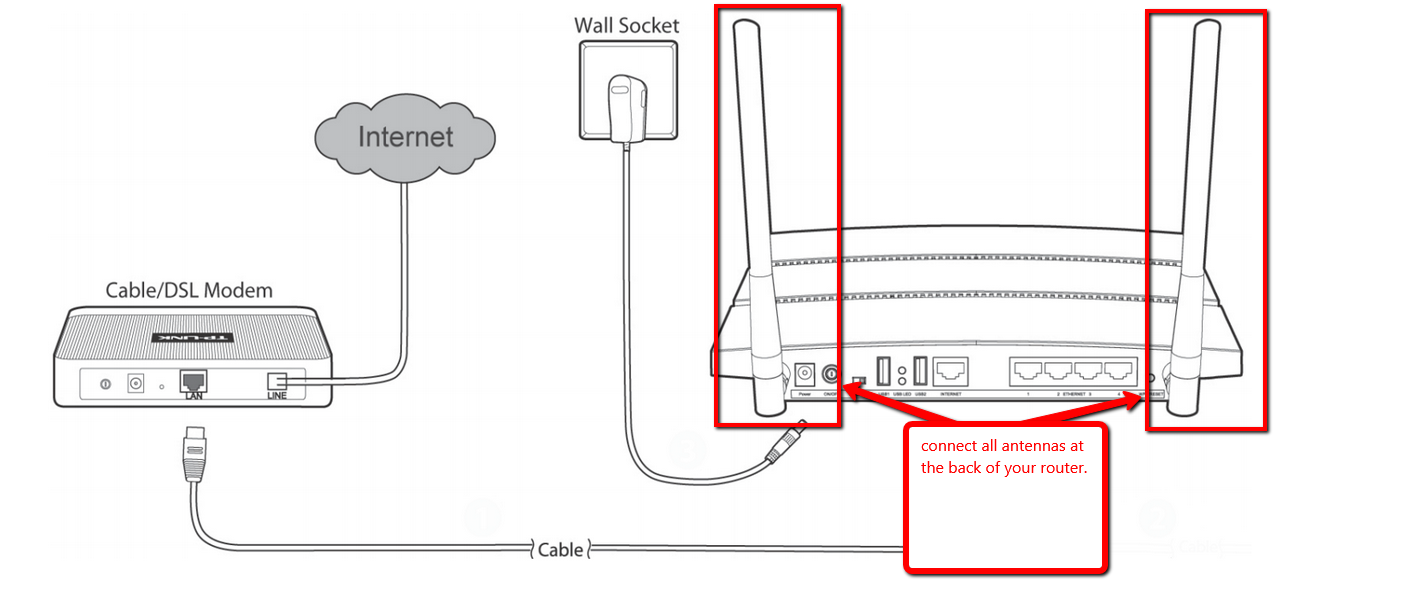 Plug in ethernet cables and plug your device to a power source
Connect an ethernet cable to your existing modem or network into the port labeled "Internet/WAN" on the back of the new device.
Then, plug in the power and wait for 2-3 minutes for your router to be fully calibrated.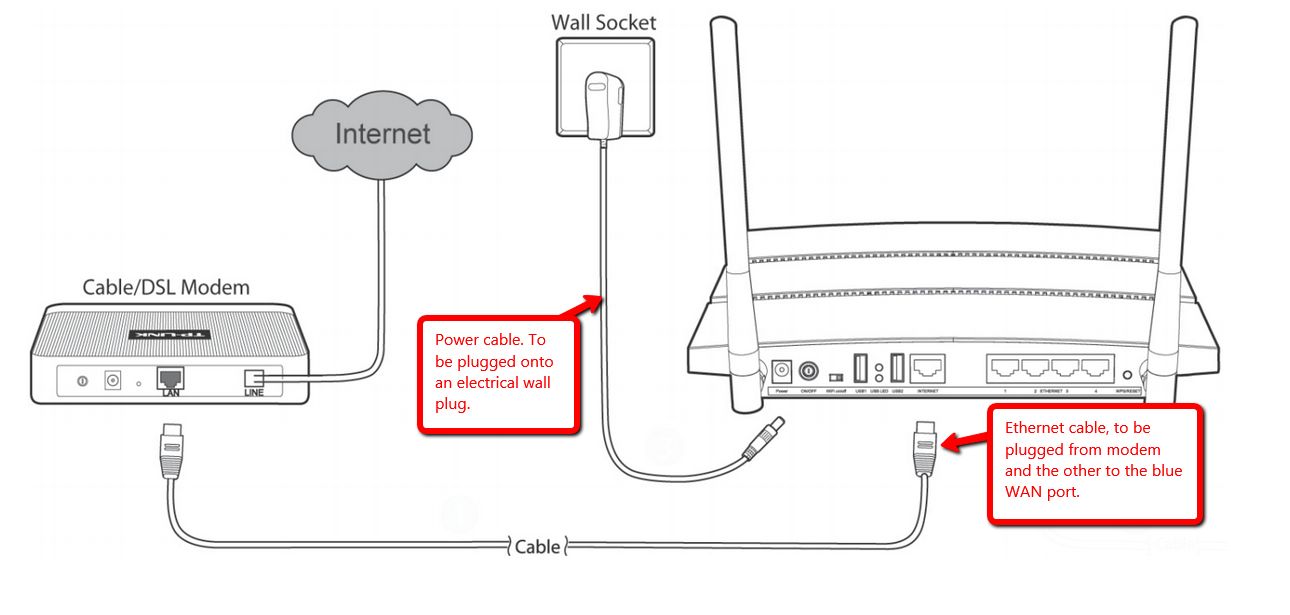 Connect your router to your computer
Using another ethernet cable, plug one end of the cable into port 1, then plug the other end into the Ethernet/LAN port of your computer.
Download your Router's New Firmware
Add your device to your dashboard and download/save the correct firmware to your local hard drive.
BE SURE TO SAVE THE CORRECT FIRMWARE ACCORDING TO THE MODEL OF YOUR ROUTER. FAILURE TO DO SO WILL RESULT IN BRICKING YOUR ROUTER.
Connect to your Router Setup interface
NOTE: Please do not use any version of Internet Explorer or Microsoft Edge to avoid errors. We are not able to provide support if using Internet Explorer or Edge to setup your router.
Once you have downloaded the correct firmware for your router, open up a web browser and type in 192.168.1.1 at the address bar (check this help page from Linksys to get your router's local IP address or contact support if you're getting an error) to enter the router set up interface.

You will be prompted to enter a Username and Password.
These are the default credentials; if you have changed the username or password, use your personal one instead.
USERNAME: admin
PASSWORD: admin
Once you are logged onto the router setup interface, refresh the page; it may ask you to verify your username and password once more.
Upgrading your Router's Firmware
After logging onto the router's setup interface, proceed to ADMINISTRATION --> FIRMWARE UPGRADE.


Do not turn off the power or press the reset button while your firmware is being uploaded. This will result in your router becoming useless.
Click Continue when it prompts that the firmware upgrade has been successful, then allow up to 10 minutes for the router to be fully calibrated and synced with MyWiFi servers. Once the router is calibrated, you will see a green circle on your device list under the devices section. This signifies that your router is connected to the MyWiFi network.