The very first step in creating your new campaign is to brand it.
Branding your campaign will customize your login page as well as set a custom SSID (the name of your WiFi network).
Start by creating a campaign
Select Campaigns from the main menu.

Click Create From.

From the drop-down menu, select either Website or From Blank/Template.


Selecting Website, will display a new pop up window which will require you to enter a website address, where we pull all available information to start your campaign as far along as possible.



Change the name of your campaign.

Change the landing page layout & logo
Modify the layout of your login page.
Upload your logo.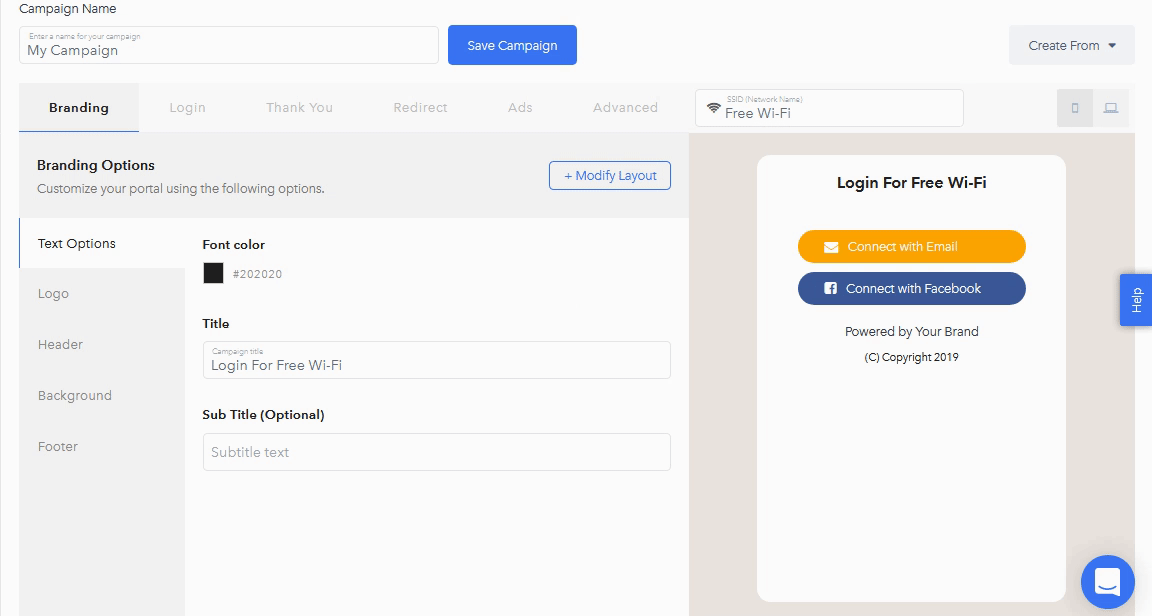 Add a header image and design the background
Upload your header image.


You may drag and drop your image or click the Upload Header area to select your file.

Modify your background choose if you wish to use an image or a background color.
Pick a color for your text labels.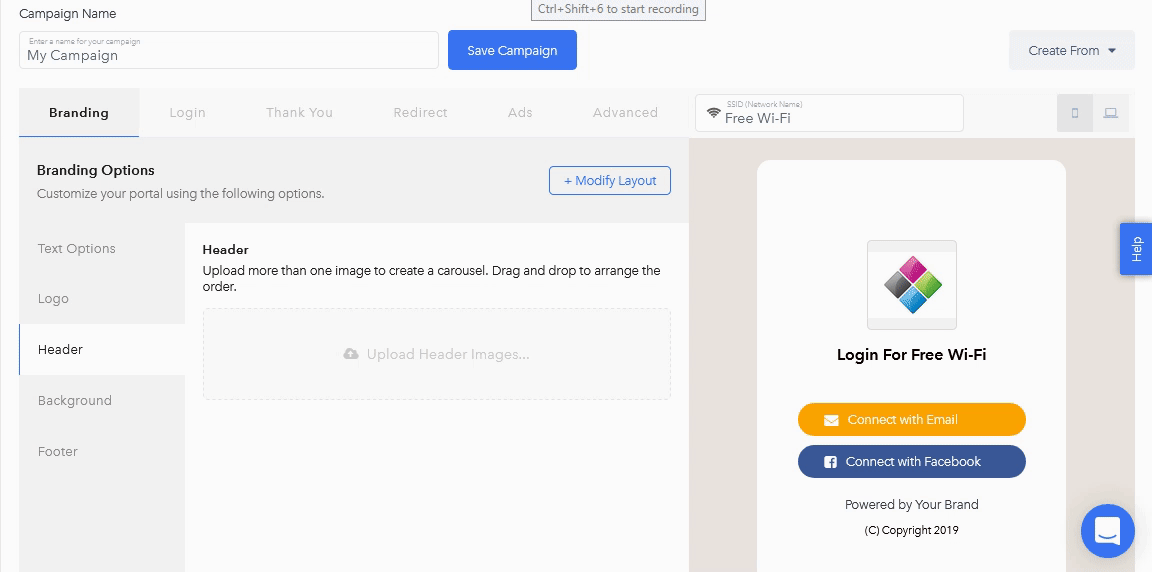 Modify the footer
Select Footer to edit the campaign footer contents.
Edit your footer text and upload a footer image.


If you want to provide your support email or a short support note, you can use the Support Text field.




Titles and SSID
In the Title and Sub Title fields, enter the title and subtitle of your login page.

Change the SSID name to the one that you would like the guests to see.


The SSID field will be the name of your Network that the end-users will see when they choose a WiFi network.



Need Help?
If you have any questions, please contact our support team by clicking the support icon located in the bottom right-hand corner of this page.