You can now create custom fields for your email logins to capture additional data relevant to your venue.
1. In the campaign editor under login you will see the Custom Fields tab.
2. Open the Custom Fields tab. Here you can choose from text or number format to meet your data collection need.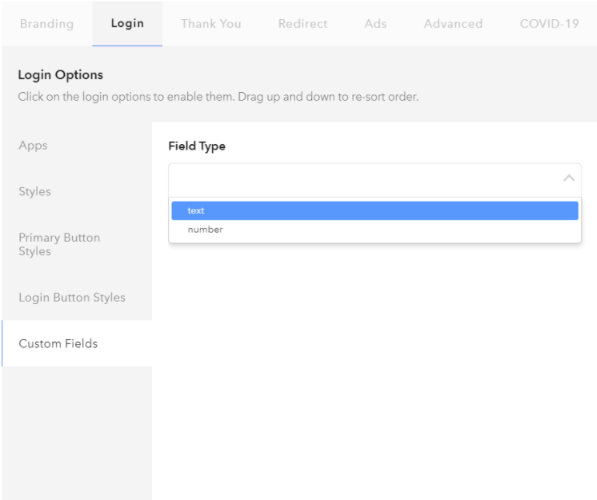 3. Once you choose your desired format you will need to name your field and choose a desired placeholder for the data you are requesting. There is also the option to make this a required field. Once filled out, click Create Field.
Field Name: Type of data being collected
Field Placeholder: Text shown to guest instructing as to the data being requested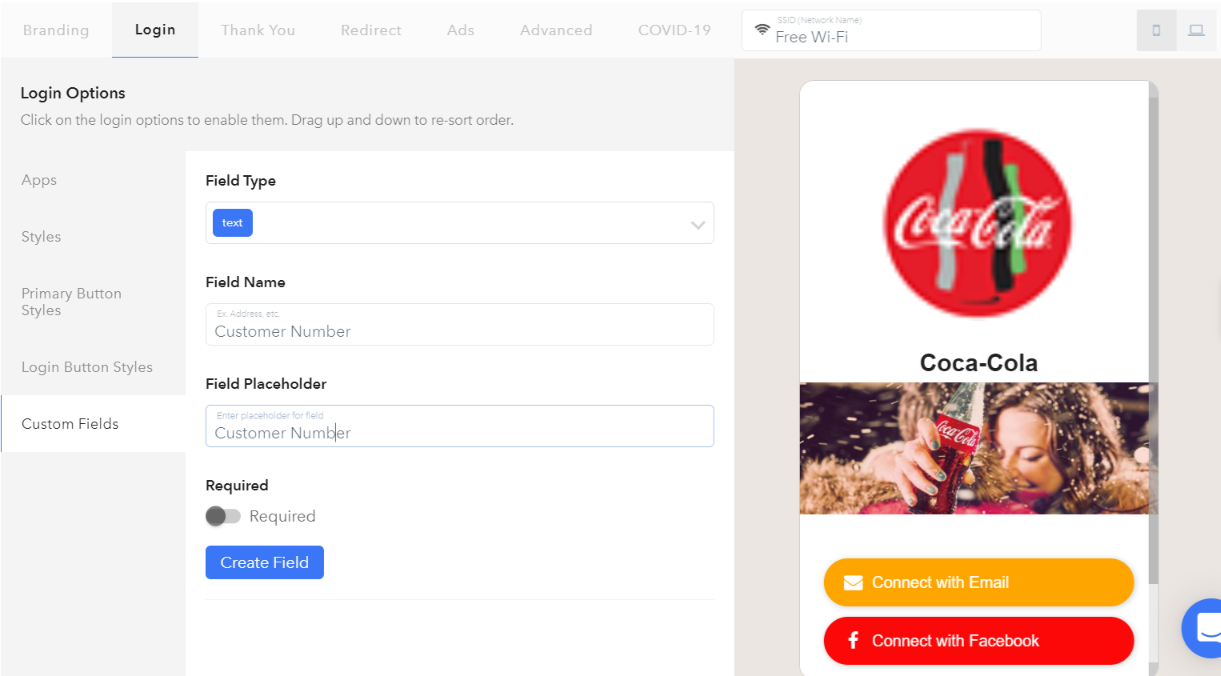 4. Once created, you will see the new Custom Field populated in the drop down menu for the Email Login.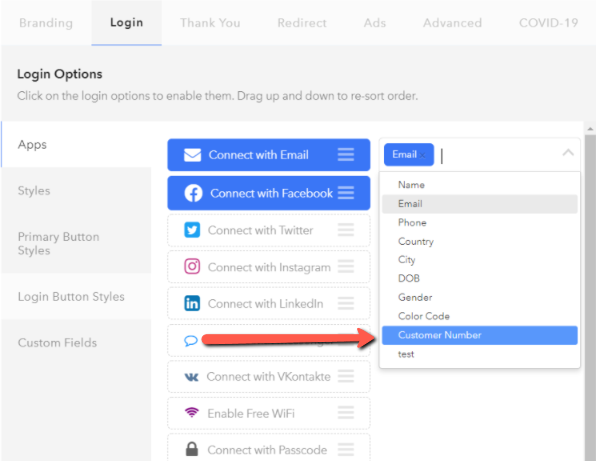 5. Choose your Custom Field from the email drop down choices to add to your email login.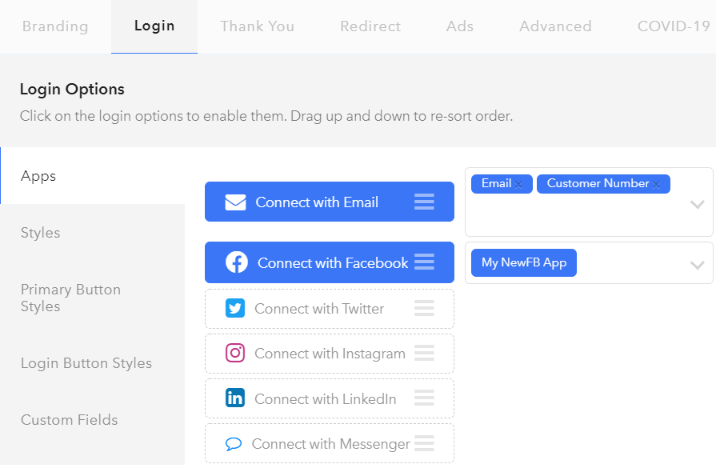 6. This option will now appear as field for email login in your campaign.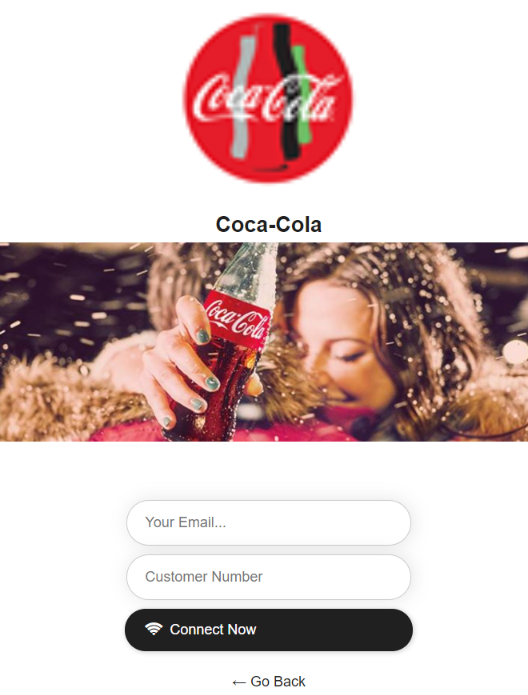 You have now successfully added a Custom Field to your Campaign for additional curated guest data.
Need Help?
If you have any questions, please contact our support team by clicking the support icon located in the bottom right-hand corner of this page.