In the main menu of your MyWiFi dashboard, you'll find Sales CRM – there you can manage your Sales CRM labels, to categorize and organize your sales previews.
Quick overview
Manage and organize your sales previews.

Required:
Active MyWiFi subscription.
Sales CRM overview
Choose Sales CRM in the main menu to expand it and then click Lead Lists.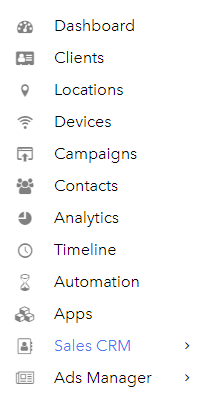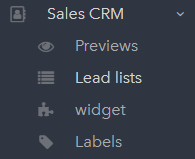 Webhooks
Click the gear next to Create New Lead to set up your webhook.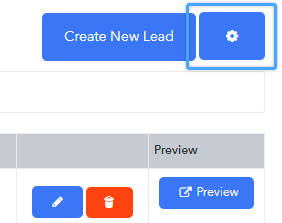 This will bring up a popup window, where you can enable and edit your personal webhook.

Click the toggle to enable your webhook, and then enter your full webhook URL given to you by your website developer.

Please contact support for more information on setting up your webhook on your website.
Need Help?
If you have any questions, please contact our support team by clicking the support icon located in the bottom right-hand corner of this page.