Change what you do with your data
An automation is an action that occurs when a specific event (or trigger) occurs -- where you define the trigger, then create the event using an app that you've added to integrate MyWiFi and a third party. If you need to edit the details of an automation, it takes only a few clicks.
Required:
Active Pro or higher MyWiFi plan.
Edit your automation
Select Automation from the main menu.

Click Edit Automation next to the automation you want to edit. This will bring up the editing window, which summarizes the current settings and parameters for the automation.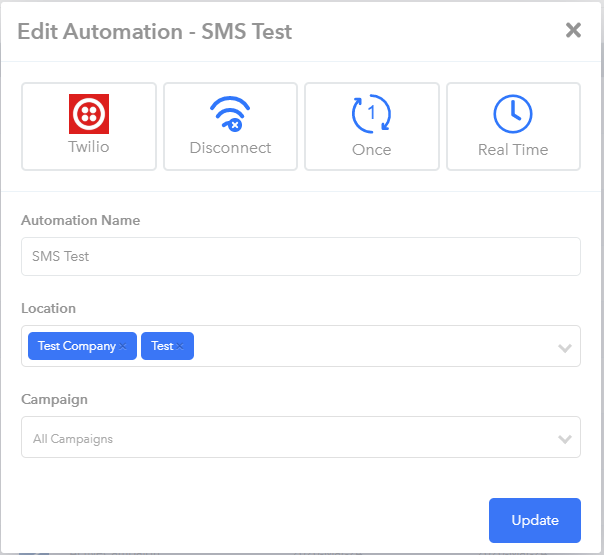 To edit any of the settings, click the icon or text field, and you will be presented with the available options to choose from.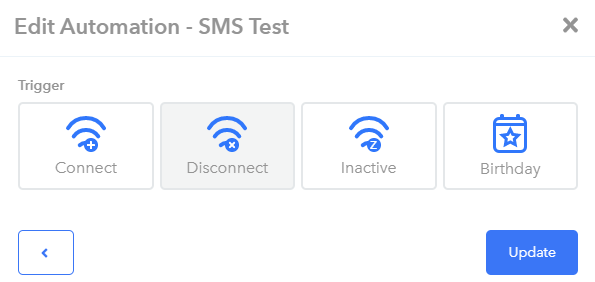 Click Update to go back to the main screen, then click Update again to confirm your changes.
Need Help?
If you have any questions, please contact our support team by clicking the support icon located in the bottom right-hand corner of this page.