The clients section is where users or subusers can access the locations, campaigns, and apps that are assigned to them. If you need to edit any details for a client, it's just a matter of a few clicks.
Required:
Business or higher MyWiFi subscription.
Edit a client
Select Clients from the main menu.

Click Show Details.
Click the edit icon to change your client details.
From here, you can edit all your client's details across the three tabs: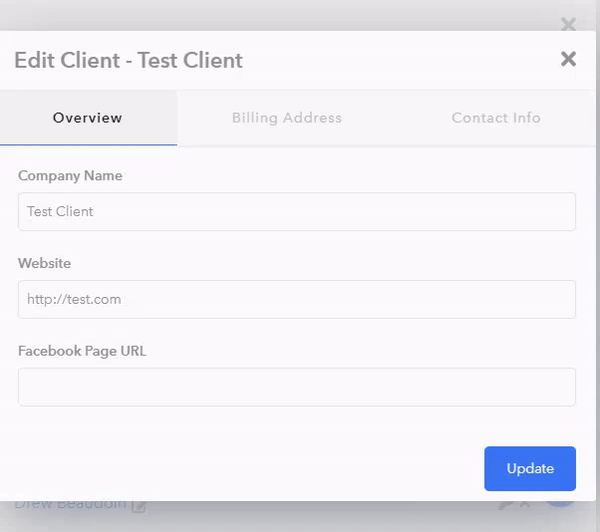 Click Update when you're done, and your client's information will be updated.
Need Help?
If you have any questions, please contact our support team by clicking the support icon located in the bottom right-hand corner of this page.