You can add tracking code to your campaigns to retarget your customers through the use of Facebook Pixel, Google Tag Manager, or any third-party tracking service.
Access the advanced campaign settings
Select Campaigns from the main menu and click the Edit Campaign link.

Click the Advanced tab, then click Other.

Facebook Pixel
Collect user data with Facebook Pixel. This information can be used for retargeting and to create custom audiences, helping you build your lead list.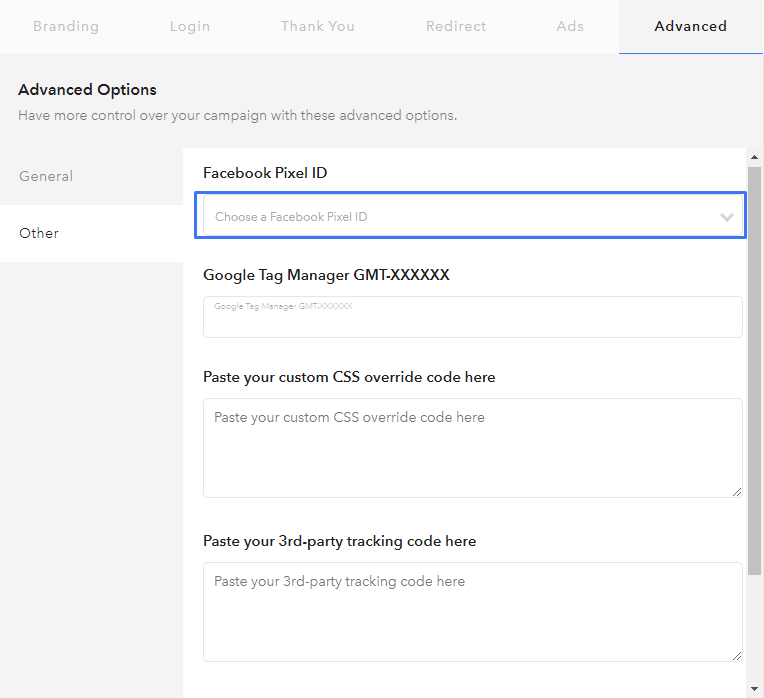 Google Tag Manager
Google Tag Manager (GTM) allows you to monitor user actions that can be integrated with Google Analytics.
(GTM is a separate tool from Google Analytics).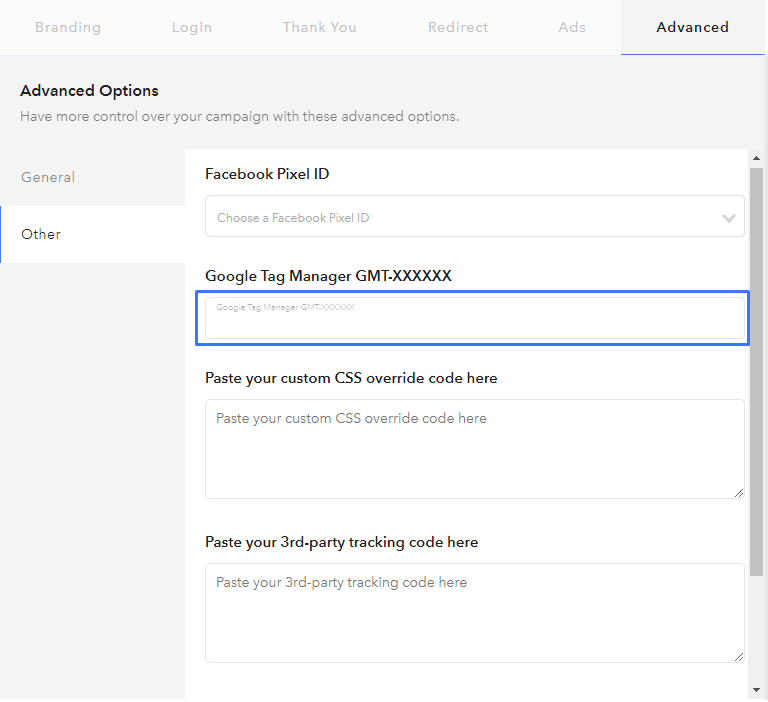 CSS code
You can style your campaign with your own CSS code, similar to how you style a web page.
Code entered must be enclosed in <style> tags.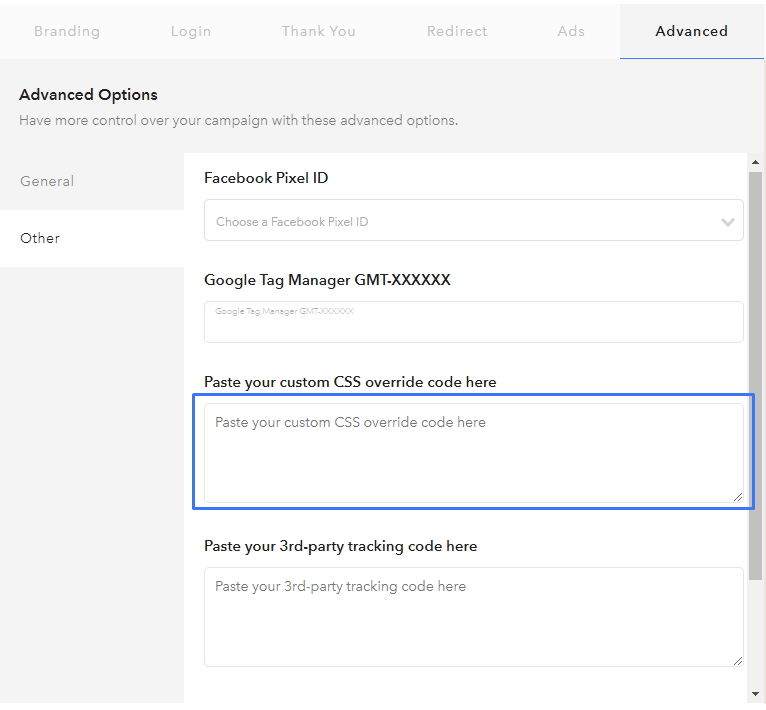 Tracking code
If you have any other 3rd-party tracking code set up, you can enter it here.
Paste your custom tracking script into this field.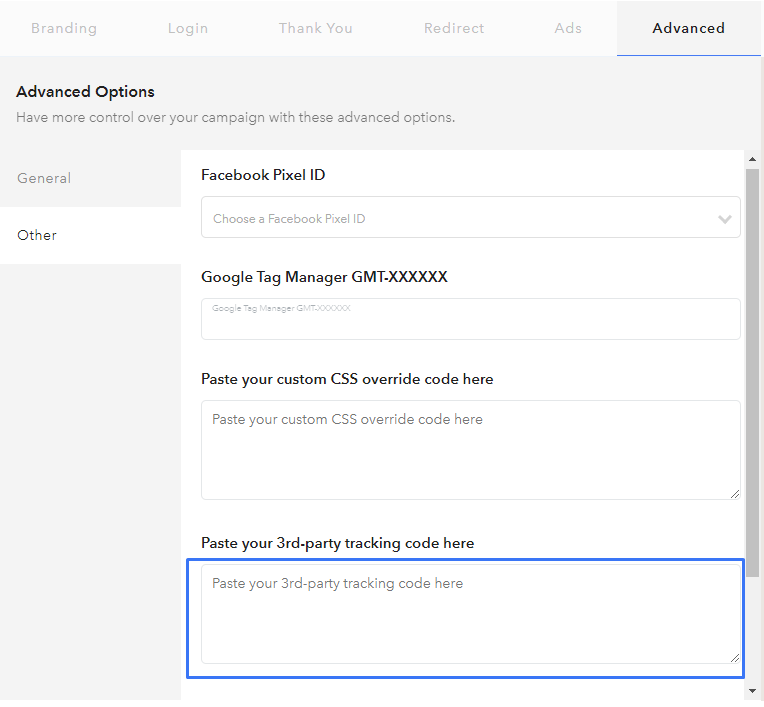 Conversion pixel
You can add extra code onto the thank you page here.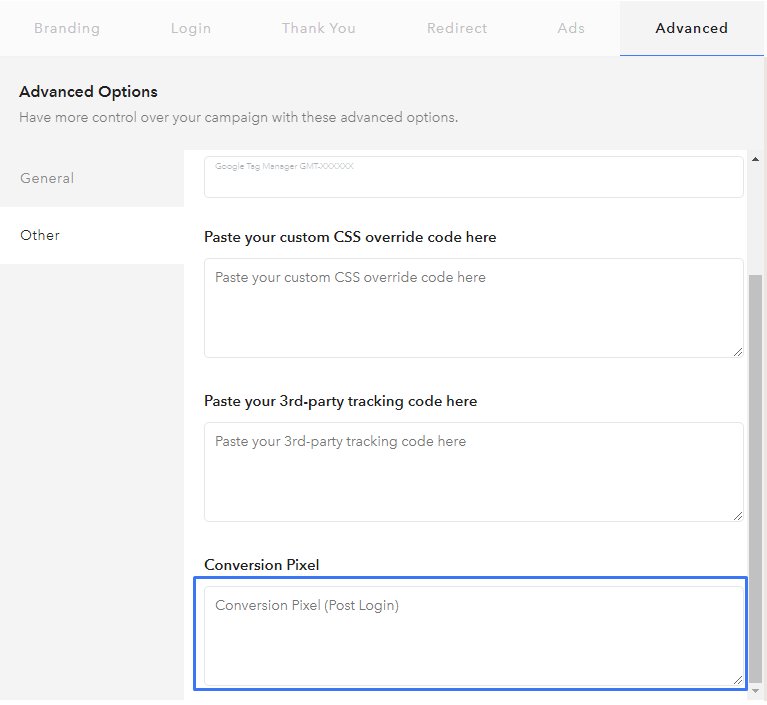 Make sure to click the Save Campaign button when you're done!

Need Help?
If you have any questions, please contact our support team by clicking the support icon located in the bottom right-hand corner of this page.