The details of your connected devices, including their online status and technical details, are found within the location devices page.
Quick overview
View and manage the devices at your location.
Required:
Active MyWiFi subscription.
An active location.
Devices overview
Select Locations from the main menu.

Find your location and select the Devices icon. If you search for a location using the full name, you will be brought to the location dashboard; from there, select Devices.

This will display all devices associated with that location.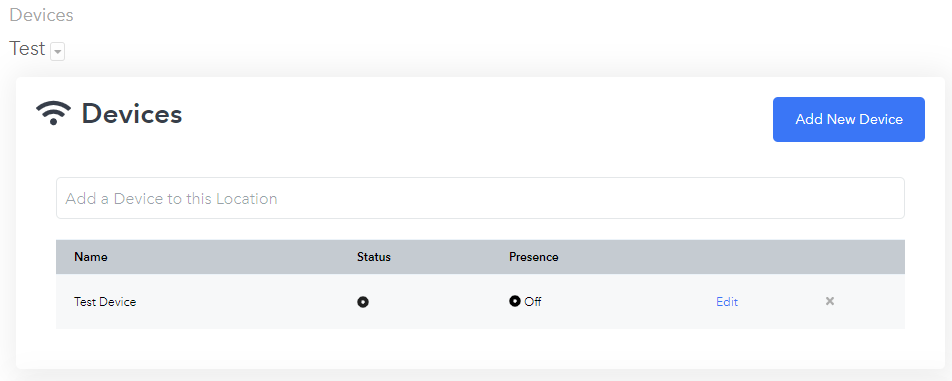 Devices overview
Add your devices
You can add devices directly to your location.


View device and presence statuses
You can view the current status of your device, as well as see if presence analytics is enabled.


Edit your devices
You can edit the device details.


Delete your devices
You can delete a device and remove it from this location.
NOTE: This will not remove the device from MyWiFi entirely.

Warning
Deleting an active device will immediately stop the campaign from being broadcast at that location!
Need Help?
If you have any questions, please contact our support team by clicking the support icon located in the bottom right-hand corner of this page.