Subuser accounts can be removed from your client accounts if they no longer require access to your admin.
Remove subuser
Select Clients from the main menu.

Click Show Details.

Click the X next to the subuser you would like to remove.

Click Yes, remove.


You can also click the key icon to bring up the subuser's access window. This is particularly useful if you want to remove a user from multiple locations at once.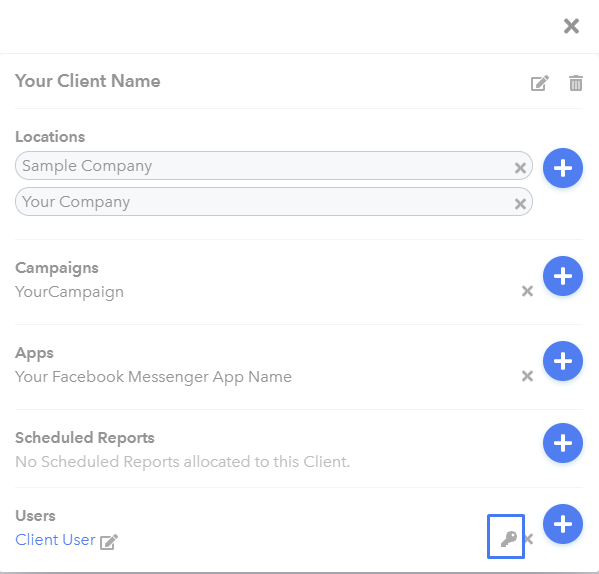 Change the access to Off for each location you want to remove them from.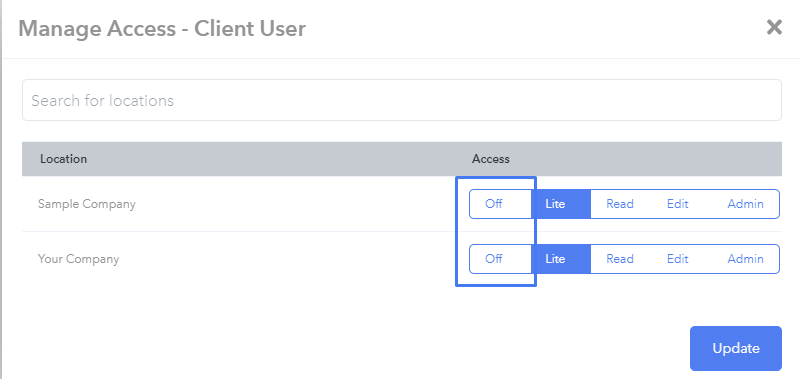 Note:
Subusers cannot be deleted from the system, they can only be removed from their access to the locations, campaigns, devices, apps, and automations that was assigned to their account.
Need Help?
If you have any questions, please contact our support team by clicking the support icon located in the bottom right-hand corner of this page.