You can assign your campaigns to your clients, helping you keep your campaigns organized so you can manage them easily!
Required:
Active Business or higher MyWiFi plan.
An existing client added to your dashboard.
An existing location added to your dashboard.
An existing campaign added to your dashboard.
Add a Client campaign
Select Clients from the main menu.

Click Show Details.

Click the + icon next to campaigns.

Select the campaign. If you have more than one campaign to add to this client, you can add them all at once.


Click Add Campaigns.




The selected campaign will be assigned to the client for easier management.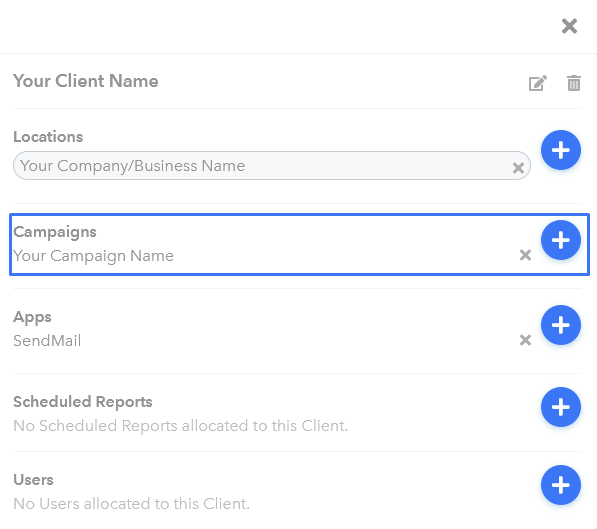 The client list will also display how many campaigns you have assigned to the client.

Need Help?
If you have any questions, please contact our support team by clicking the support icon located in the bottom right-hand corner of this page.