In the main menu of your MyWiFi dashboard, you'll find Apps – there, you can create and manage your applications. Once integrated, you can then use them to create automations which you can then run on your added locations and running campaigns.for your locations.
Select Apps from the main menu to see a list of your available apps.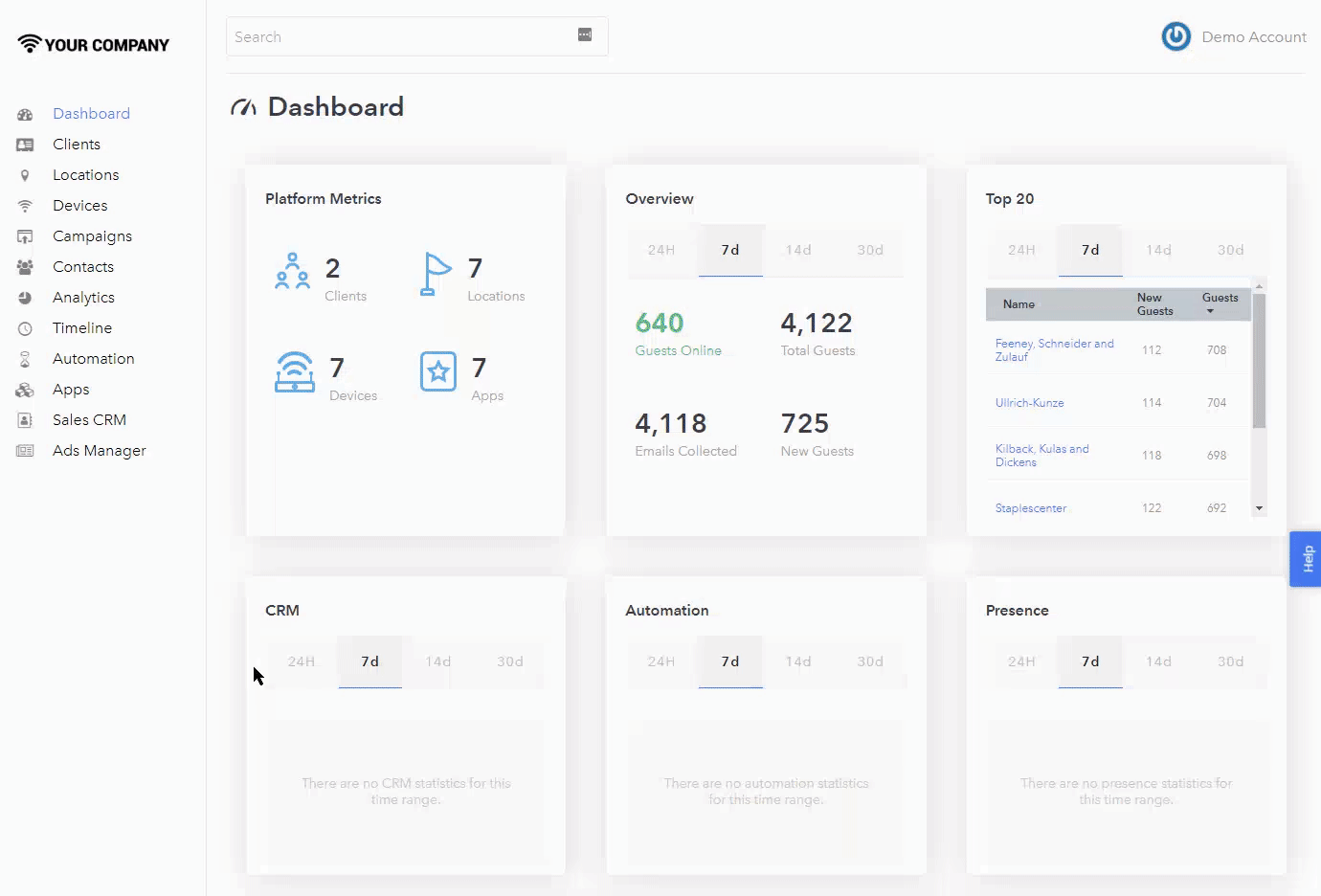 Apps management overview
You can quickly access various aspects of each app, including quick access features and the ability to add and delete apps.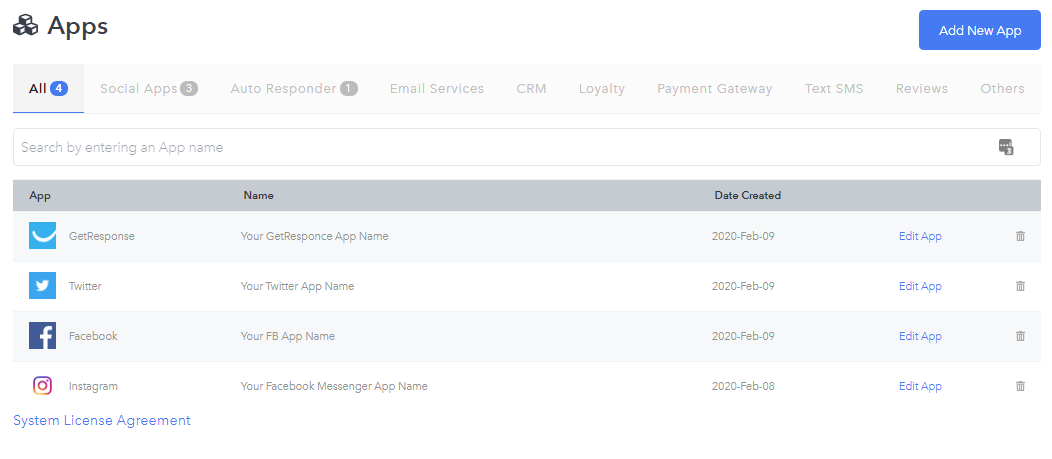 Add new apps
You can add new apps by clicking Add New App.

App tabs
Quickly sort your apps list by the category of app.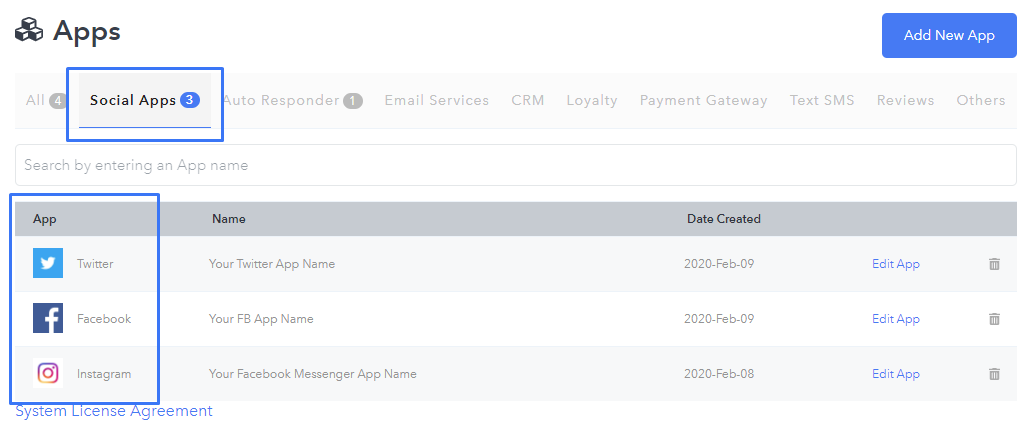 App search bar
You can use the search bar to quickly find the application you want to manage. This searches both the App and Name fields.

Edit your app details
You can modify the app details by clicking Edit App.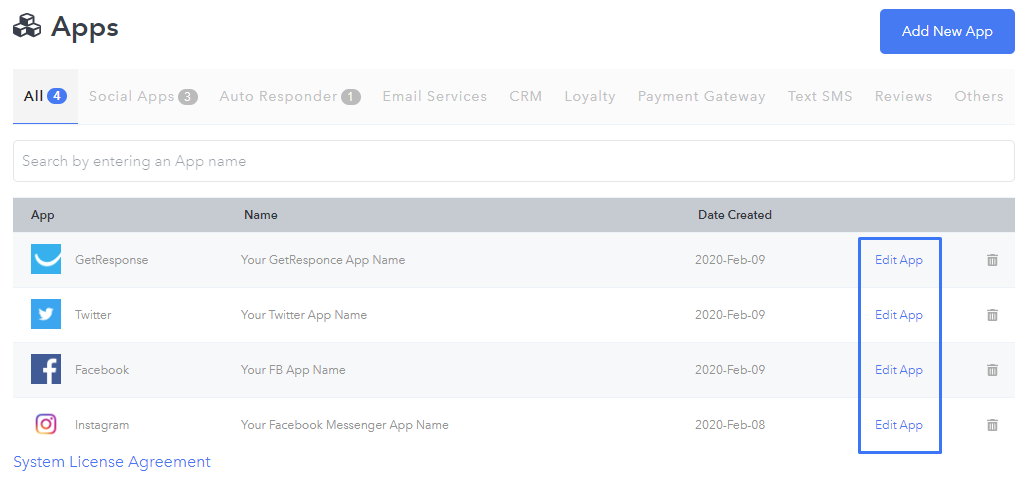 Delete your apps
You can delete your apps by clicking the trash icon.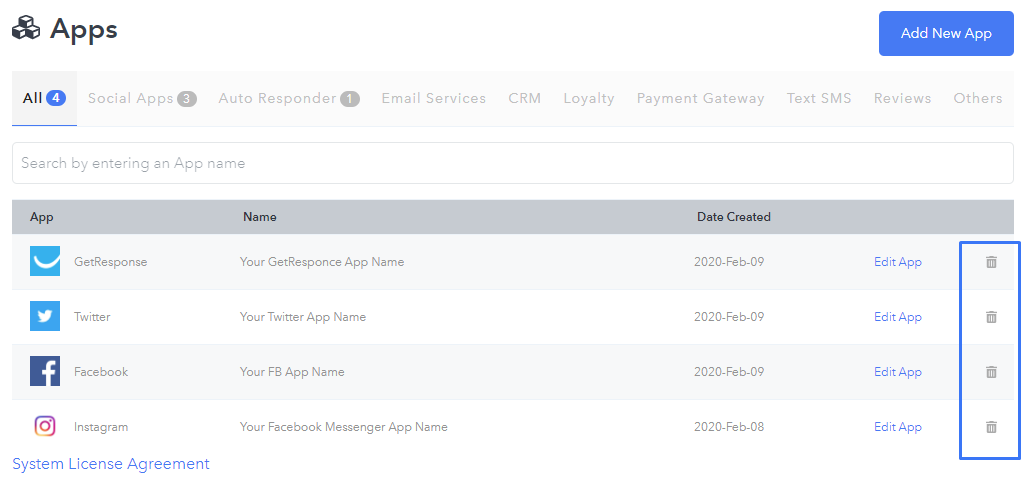 Need Help?
If you have any questions, please contact our support team by clicking the support icon located in the bottom right-hand corner of this page.