Password-protected WiFi
This login option allows you to set a custom passcode to connect to the internet, so guests or staff can avoid signing in with personal information. This can be particularly useful if a guest is otherwise unable to sign in or for staff members.
Passcode login flow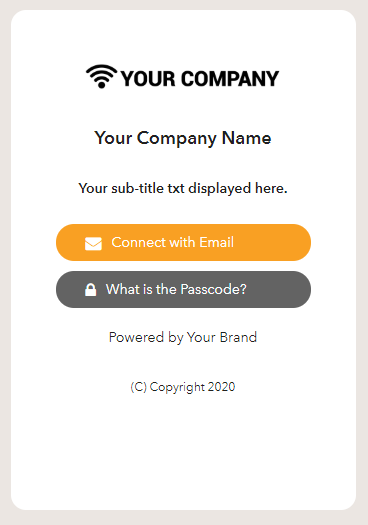 When your guest selects the passcode option, they will need to enter the correct code to connect to your WiFi -- this is very similar to traditional WiFi access.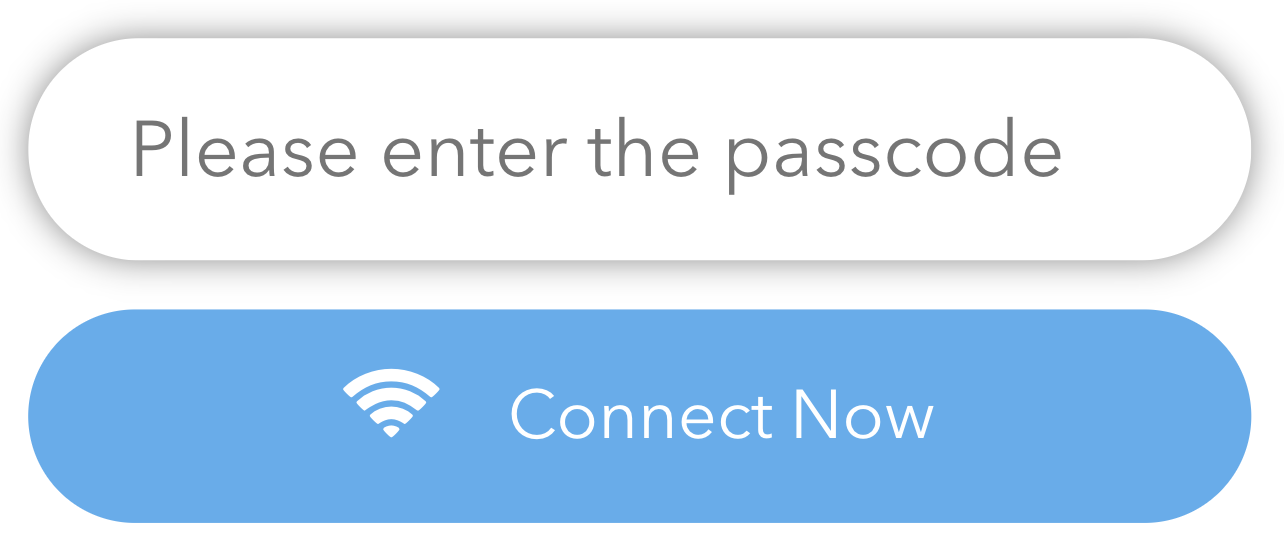 Passcode setup
While setting up a passcode login, you decide the text for the button, as well as the passcode.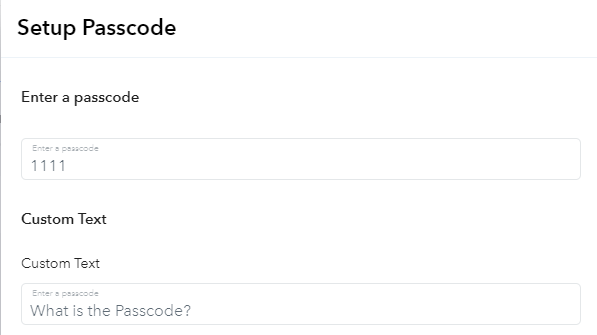 Need Help?
If you have any questions, please contact our support team by clicking the support icon located in the bottom right-hand corner of this page.