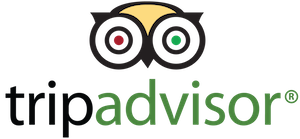 Integrate your TripAdvisor account with MyWiFi so that you can automatically trigger a review email for your guests through TripAdvisor Review Express.
Required:
Active subscription with TripAdvisor.
Active Pro or higher MyWiFi subscription.
A location with an associated campaign.
TripAdvisor property ID
You will need to get your Property ID from TripAdvisor before adding an app to MyWiFi. This can be found in the URL for the property's page on TripAdvisor -- the number immediately following the d in the URL is your property ID.
For example, if your property's URL is https://www.tripadvisor.com/Hotel_Review-g60745-d258705-Reviews-Hotel_Commonwealth-Boston_Massachusetts.html, then your property ID is 258705.
It's Important
You can only associate a single location to each TripAdvisor Property. You may not associate the same location in MyWiFi to several properties in TripAdvisor.
TripAdvisor integration
Now that you have your Property ID, you can integrate MyWiFi with TripAdvisor.
Log in to your MyWiFi dashboard.

Select Apps from the main menu.


Click Add New App.

Select Loyalty, then select TripAdvisor.

Choose an App Name, then select the Language for your emails, the Country your location is in, your Location within MyWiFi, and enter your TripAdvisor Property ID.

Click Proceed.
NOTE: It can take up to 48h to properly connect TripAdvisor and MyWiFi; this must be completed before continuing to the next steps.
Authorizing MyWiFI as a connectivity partner
Make sure that you have a Review Express campaign set up for your property, and then you can follow these steps.
Log in to your TripAdvisor Review Express dashboard.
Navigate to Review Express, then to Settings.
Click Opt-in Now.

Select My WiFi Networks as the Connectivity Partner, then click Next.
TripAdvisor automation
Now that MyWiFi and TripAdvisor are integrated, you can set up an automation.
Select Automation from the main menu.


Click Add New Automation.

Decide on an Automation Name, and select the Location and Campaign this automation is for.
Click Proceed.

Choose a trigger -- we suggest Connect. This will trigger the automation every time a guest connects to the WiFi.

Choose a delay -- We suggest Real Time, so that your automation will trigger immediately.

Choose a send frequency -- this can vary depending on how often you want your guests to be asked for reviews!

Select TripAdvisor.

Choose your app from the drop-down menu, then click Proceed.
Test the automation
If you would like to test your new Gmail automation, please read the following article: Testing your Automation.
It's Important
TripAdvisor automations will only trigger if the login method that your guest used collects an email address; login methods like Free WiFi or Facebook Messenger do not collect this, and won't trigger this automation.
There is a delay between MyWiFi sending the data to TripAdvisor and your guest receiving the email from TripAdvisor; we send the information based on the delay you choose when setting up your automation, but the email will usually arrive 6-48h later.
Need Help?
If you have any questions, please contact our support team by clicking the support icon located in the bottom right-hand corner of this page.