No! Every time a guest connects to your WiFi network and logs in through your campaign, we save their MAC address -- a unique device identifier -- so that whenever they reconnect, they receive a welcome back screen and will only have to click the connect button.
User login flow
New user flow

Returning user flow

Example welcome back screen
Once a guest has logged in they will be remembered on the network and will not need to log back in again -- instead, they'll see a screen like this: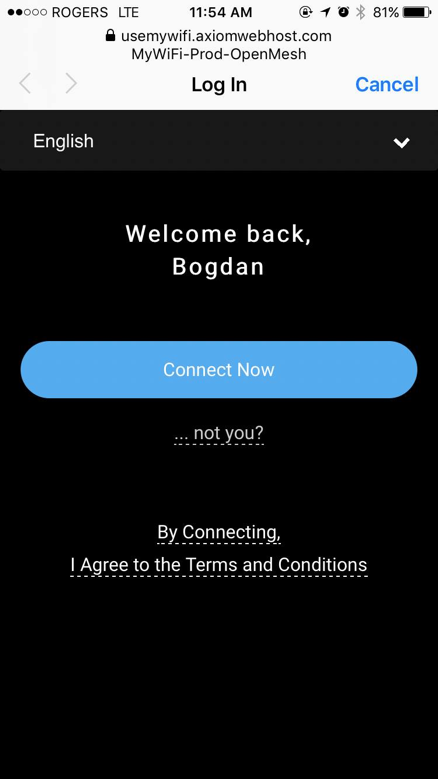 Need Help?
If you have any questions, please contact our support team by clicking the support icon located in the bottom right-hand corner of this page.