Enabling presence analytics on your device allows you to estimate foot traffic that is passing by your location within the range of your router.
Required:
Active MyWiFi subscription plan.
A compatible device.
Did you know?
Your foot traffic can be converted to additional sales if partnered with the right marketing effort.
Enable this feature to get the most out of your device.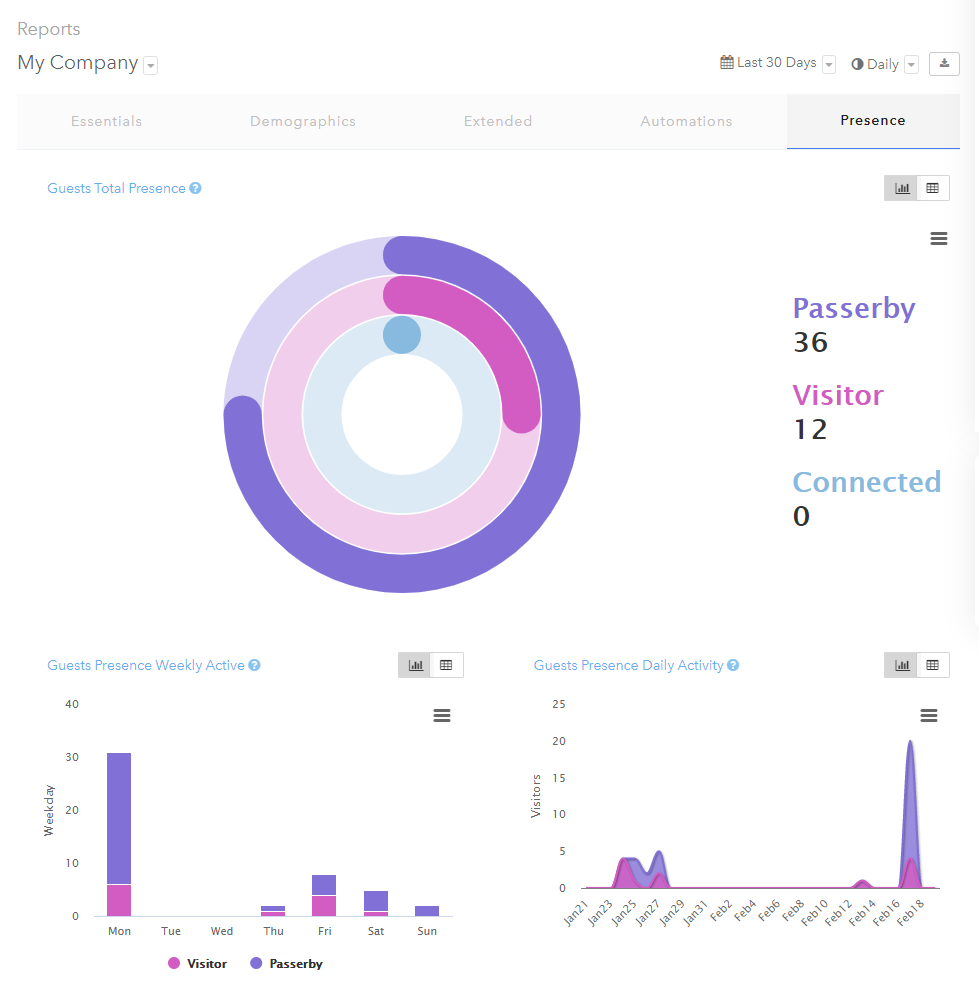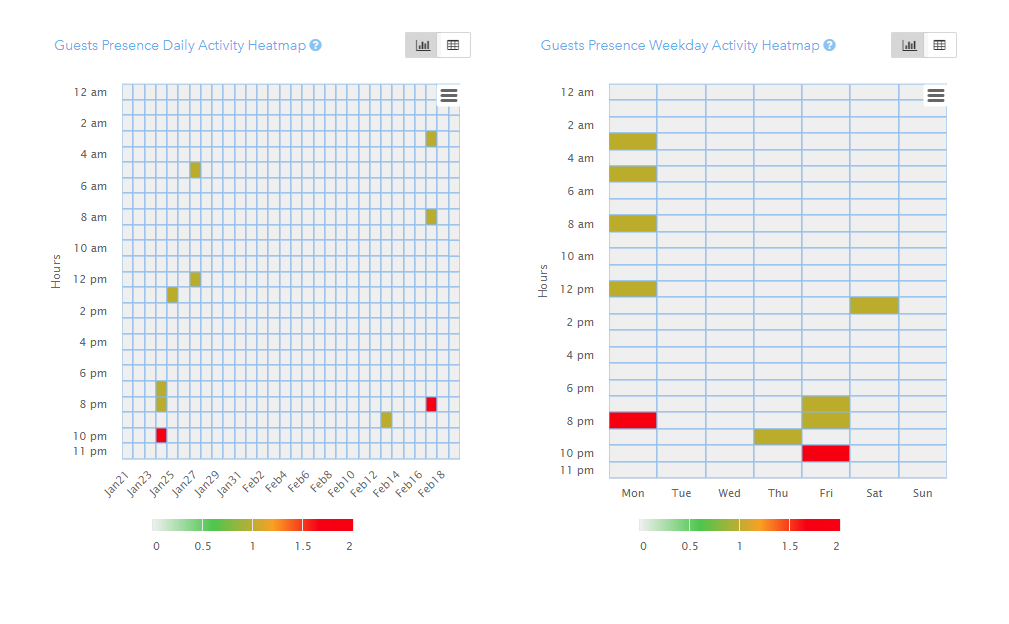 It's Important
Make sure that your device's firmware is up-to-date.
Enable presence reporting
Select Devices from the main menu.

Find your device.

Click Edit Device.

Go to the Presence tab. If your device is not supported, you will not see this tab.

Click the toggle to Enable Presence Reporting.

Click Update.
View Presence Analytics data collected
Select Locations from the main menu.

Click the reports icon.

Go to the Presence tab.

The Presence Analytics of the location will be displayed.


Need Help?
If you have any questions, please contact our support team by clicking the support icon located in the bottom right-hand corner of this page.