The Kickstart program explained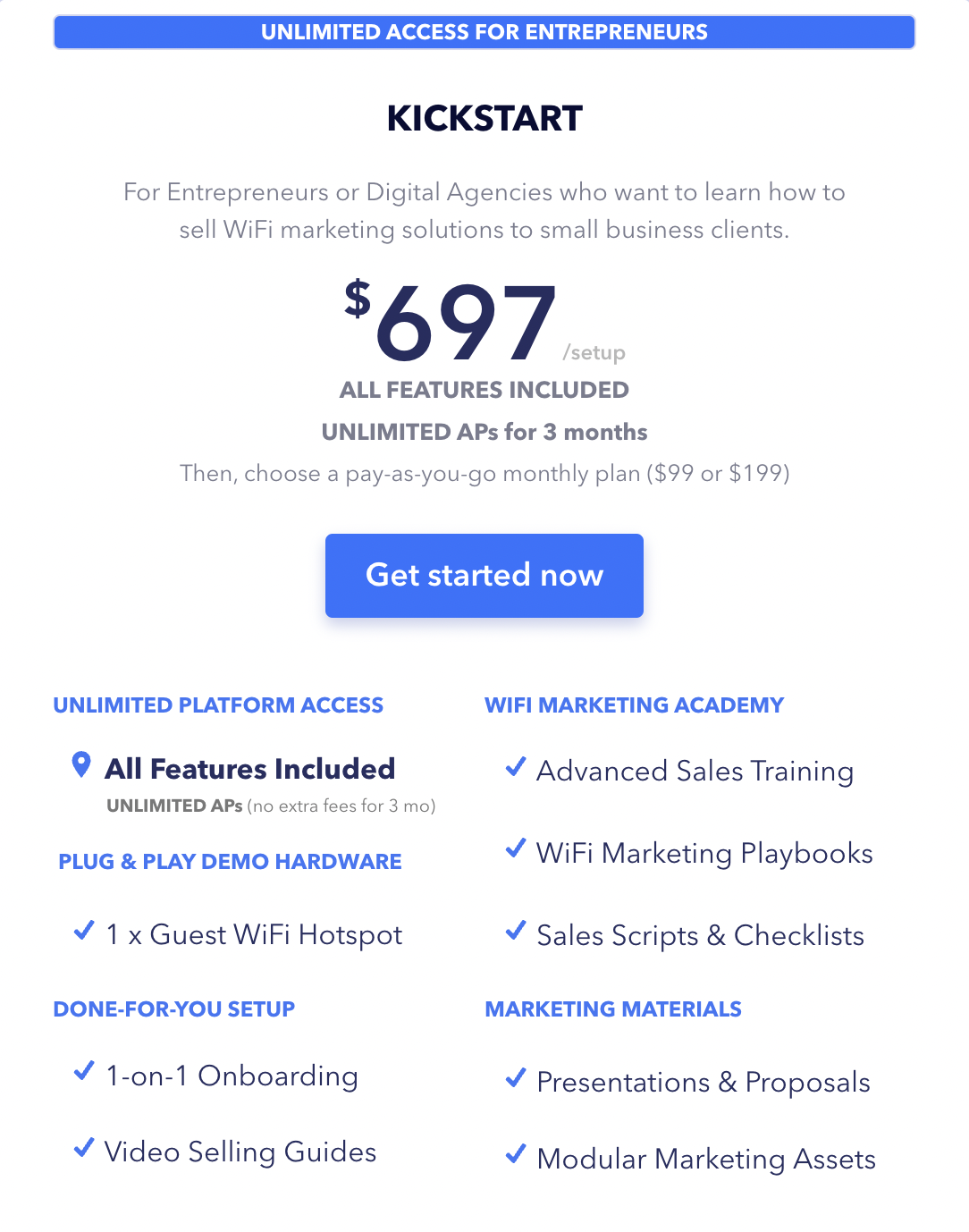 We know that startups and "Solopreneurs" are lean and tight on cash, but we also know that they need a stable software product, differentiated service offering, and detailed features and resources to succeed.
When you have big dreams but are just getting started with WiFi Marketing, removing financial roadblocks in your business every day matters. You just don't have that much time before you run out of time and money.
To help your company build, launch and scale your WiFi Marketing business (and be happy), we offer qualified startups a better way to launch a 100% White Label Social WiFi Marketing platform, get trained on how to sell the product, and deliver value to clients.
This is even more critical than ever due to the increasing complexity of local marketing and a hyper-competitive digital services landscape.
To qualify for the Kickstart Plan, you must be signing up for a new MyWiFi account and meet the following guidelines:
You have less than $250K in annual revenue

You have fewer than 10 clients
If you qualify, you will be eligible to choose from our Kickstart Plans
Access to your own 100% white label WiFi marketing platform
Access to marketing materials, sales training and collateral
Access to private Facebook and Slack groups
If this sounds like what you need, contact us at support@mywifinetworks.com and let us know that you qualify.