Add and manage your access points
Devices in the main menu is where you can add, manage, delete, and edit your devices, and view the device's status, assigned location, or current campaign.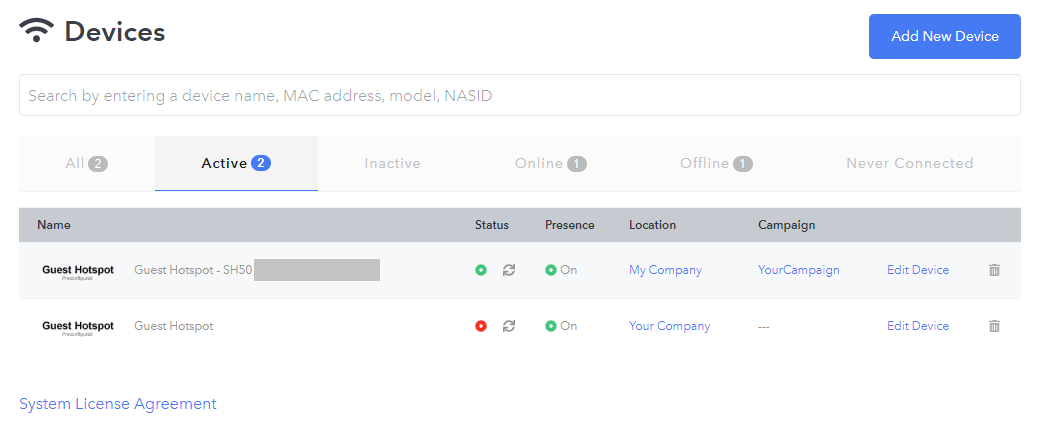 What are devices?
Devices are access points or hotspots at a location that make it so that guests can connect to the internet.
It's Important
Device integration
Follow these steps to learn how to integrate various devices into your dashboard -- but remember that some devices may require specific information and steps to full integration. Find our article about your specific device for more specific information and a full integration walk-through.
Select Devices from the main menu.

Click Add New Device.

Select the Location and choose a Device Name.

Select Your Hardware from the list of manufacturers.
Depending on your hardware selection, you may need to provide your MAC address, select a specific device, or go through a different setup process.

Here are some examples:

Select device example:


Select setup method example:

In most cases, you will be asked to provide the MAC Address of your device.

A MAC address is a sequence of 12 numbers and the letters A-F often separated by colons (ex: AC:86:74:8B:45:20).



Confirm your device details and then click Confirm Setup.

Click View Your Devices or Add Another Device, depending on whether or not you have other devices you want to add.

Your new device will then be displayed on your dashboard. Make sure the device is powered on and that a campaign is assigned to the device's location.

Device management
You may need to manage your devices -- removing them, editing them, or learning more about them. Here's how.
Edit device
Once you have added your device, you can view various information regarding the data transferred, the location of the device, and much more.

If you click Edit Device, the device details will open on the Info tab, where you can view information about your device.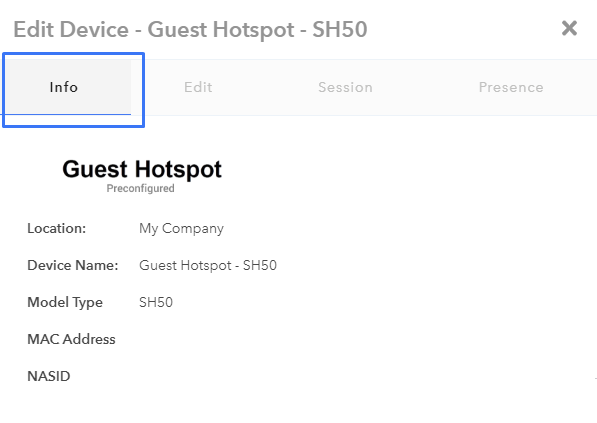 The Edit tab allows you to edit the Device Name or the assigned Location.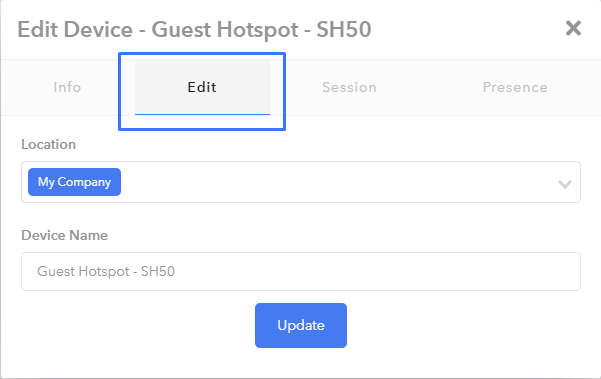 The Session tab shows you device usage data and provides a direct link to Edit Location Session Options.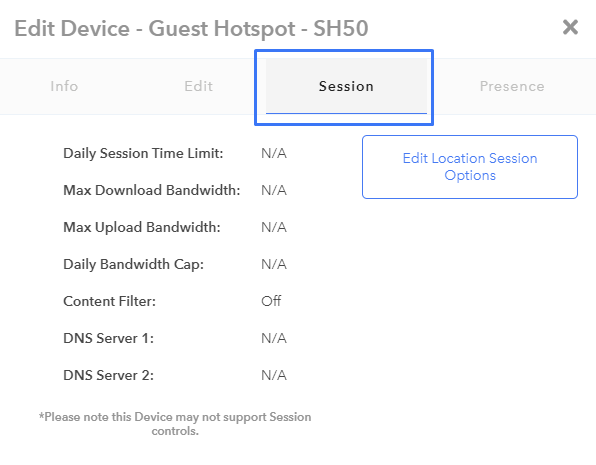 In the Presence tab you can enable presence reporting on supported devices. All of our pre-configured white label devices fully support this feature.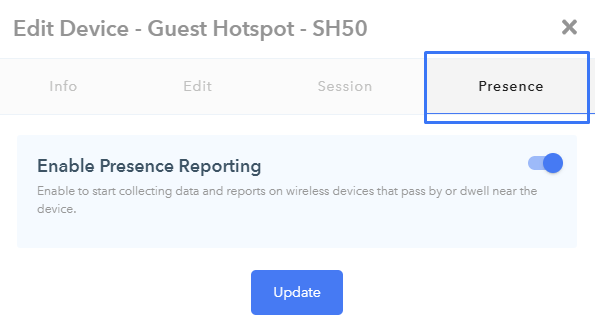 Remove your device
If you wish to delete a device or you made a mistake on the MAC address when you were adding a device, you can search for the device using the search bar or find it within your devices list. Click the trash icon and confirm that you want to delete the device.
Click the trash icon.
You will need to confirm the device deletion before it is removed from your account, so don't worry if you click it by mistake.

Need help?
If you have any questions, please contact our support team by clicking the support icon located in the bottom right-hand corner of this page.