You can display ads within various areas of your campaign. Ads can be displayed during login, post login as well as on the thank you page.
Displaying ads
Select Campaigns from the main menu.

Click Edit Campaign.

Select the Ads tab.

Toggle on Advertisements.

Select the page where you would like the ads to be displayed: The login page, the thank you page, or a post-login interstitial page.

Use the drop-down menus to select the ad zone you would like to display.

Click Save Campaign.

Ad sections
With the ads tab, you have multiple areas where ads can be displayed: you can choose to display them when the guest logs in, during login, or on the thank you page.
Login page ads
Login page ads have two zones, top zone and bottom zone. Top zone ads appear right below the title of your campaign page. Bottom zone ads appear below the footer text.


Post-login interstitial ads
Interstitial ads appear between the login and the thank you pages. You can set how many seconds the ad will be displayed after the end-users have successfully logged in. We generally recommend that interstitial ads should be no longer than 15 seconds.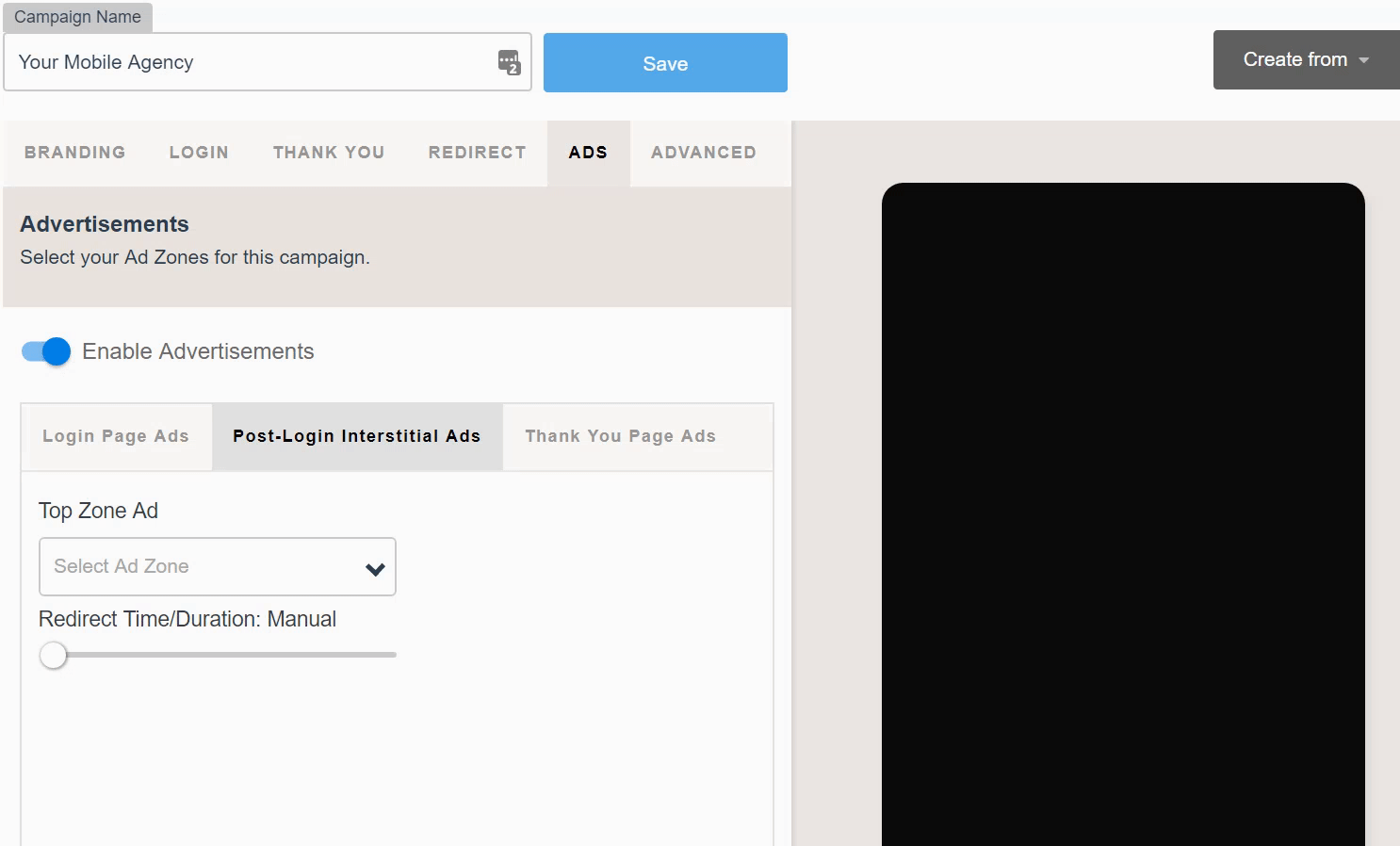 Thank you page ads
As the name implies, the thank you page ads appear together with your thank you message or image. Select which zones you wish to display ads: top, middle, or bottom zones.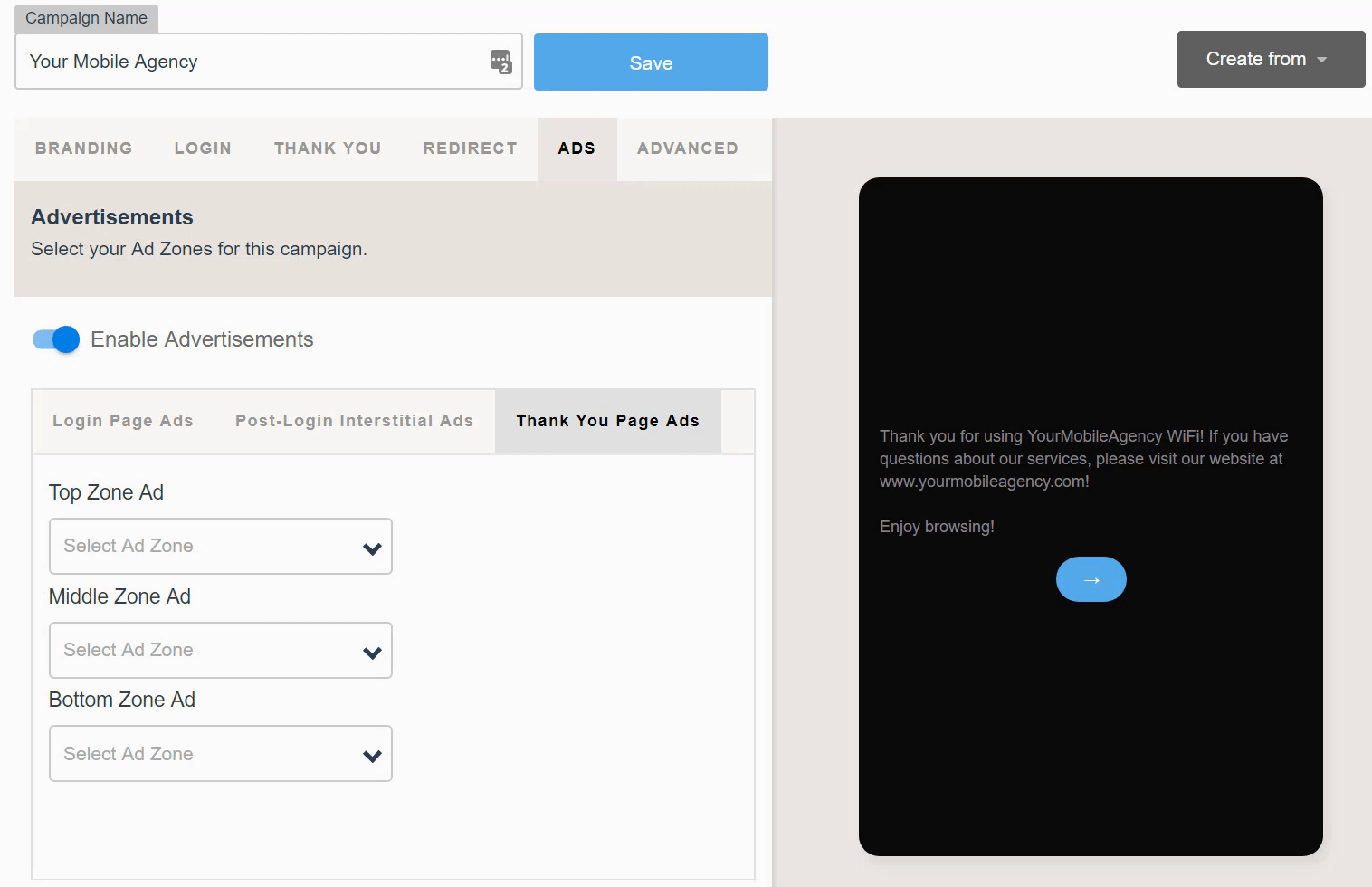 Next Steps
Now that you've considered ads, it's time to look into some advanced options.
Need Help?
If you have any questions, please contact our support team by clicking the support icon located in the bottom right-hand corner of this page.