The landing page when you log in to MyWiFi is your personal dashboard, which can also be accessed in the main menu. Here, you'll find an overview of your locations, devices, online users, and more.
Quick overview
View your locations, network traffic, location activity, leads, location presence, and more.
Required:
Active MyWiFi subscription.
Dashboard analytics overview
Your personal dashboard will be displayed when you log in, or you can find it in the main menu.
Select Dashboard.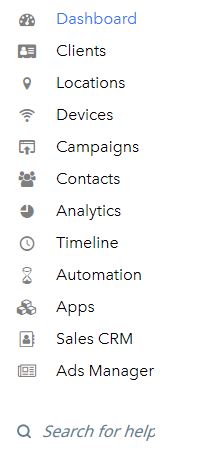 This will display your personal dashboard: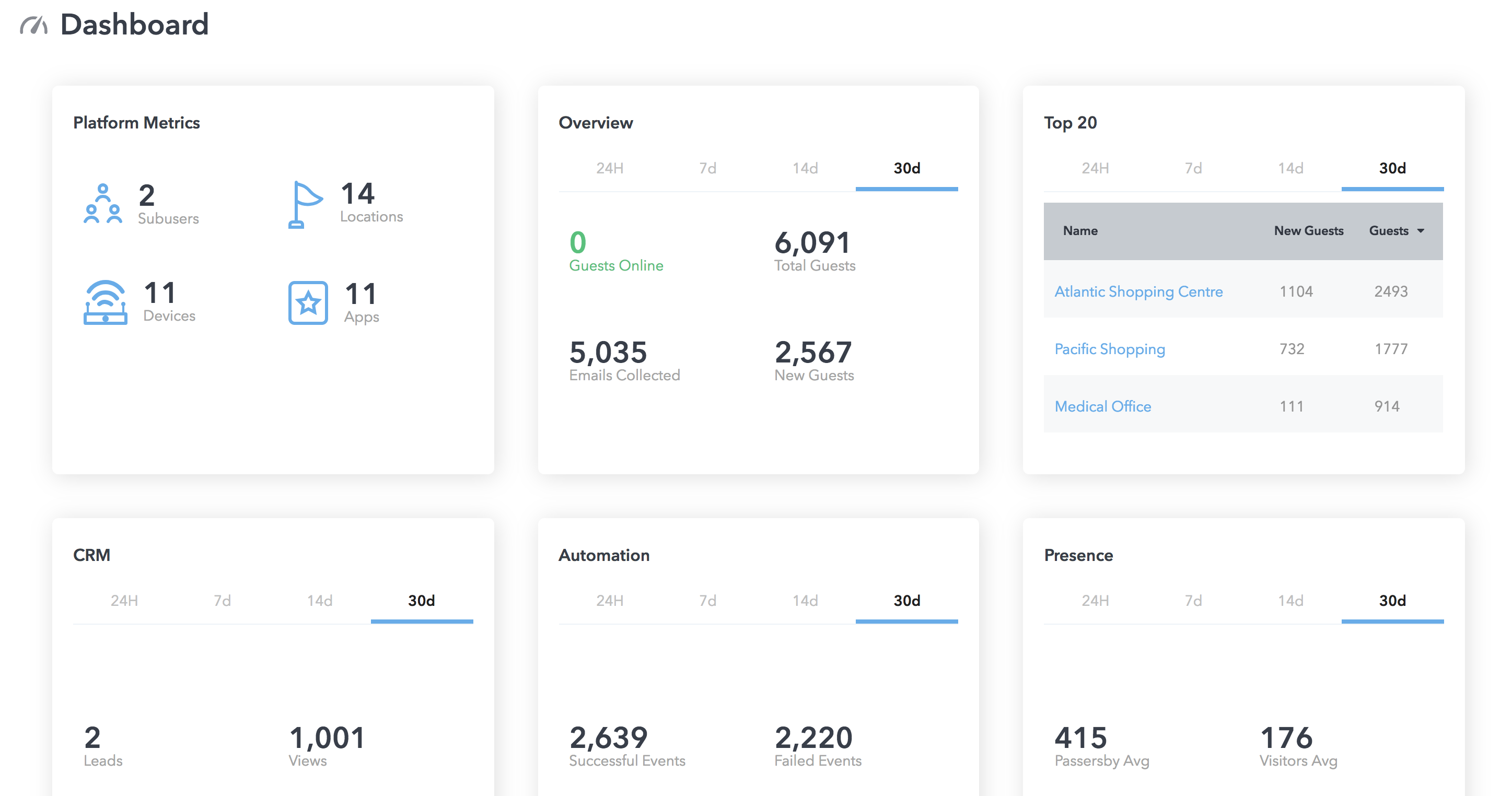 Dashboard metrics and performance overview
Your dashboard displays all activity across all of your locations and devices that you have deployed. For each metric, you can change the time period that you're looking at, ranging from 24 hours to 30 days.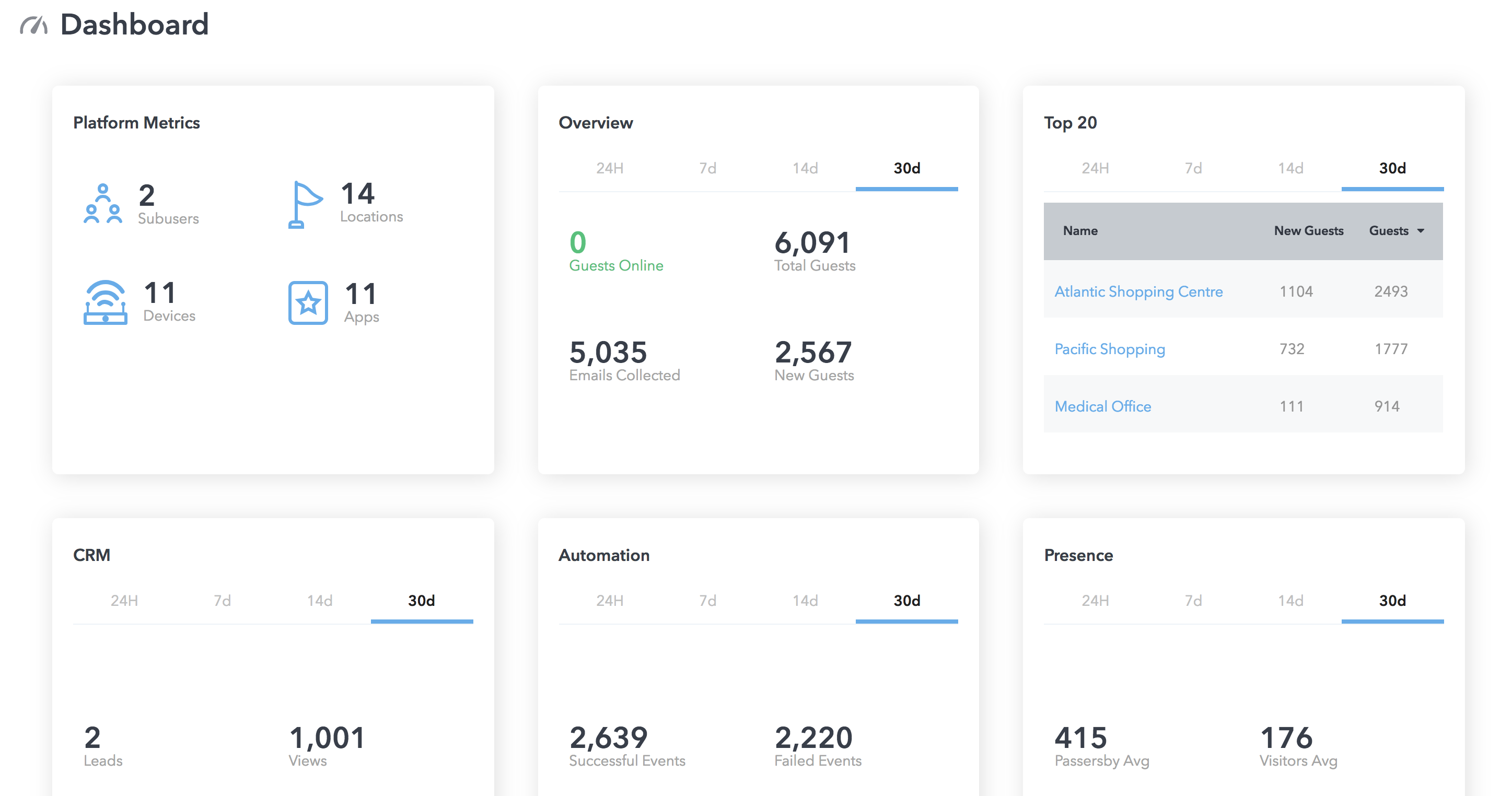 Platform metrics
You can see your live platform metrics: how many subusers, locations, devices, and apps that you have added to your account.
NOTE: This counts everything added to your account and does not distinguish between active and inactive.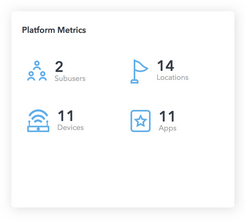 Overview
You can view how many guests are currently online, the total guests connected, emails collected, and how many new guests there have been.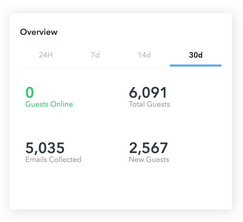 Top 20
You can view the top twenty locations over the selected time period.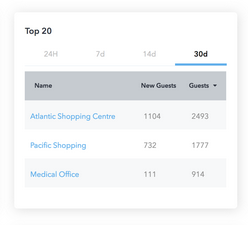 CRM
You can quickly see how many new leads have been created, and how many views were generated.
Head here to learn more about the sales CRM.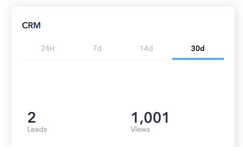 Automation
You can view your successful and failed automation events at a glance.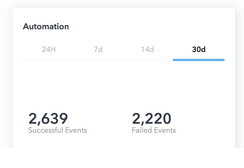 Presence
You can view the overall presence analytics of all locations.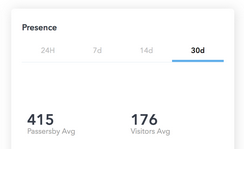 Need Help?
If you have any questions, please contact our support team by clicking the support icon located in the bottom right-hand corner of this page.